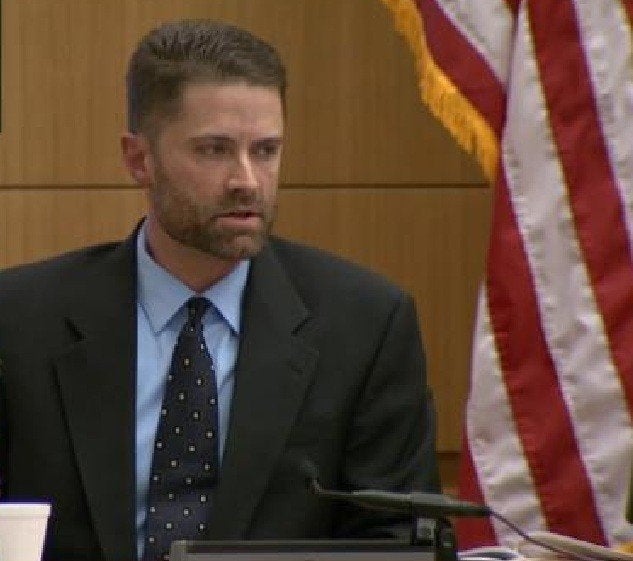 The jury learned gruesome details about the violent death of 30-year-old Travis Alexander during day three of the Jodi Arias murder trial on Tuesday.
As bereaved family members watched in a Phoenix courtroom, a medical examiner began testifying in graphic detail about the brutal attack that resulted in Alexander's death.
Dr. Kevin Horn, of the Maricopa County Medical Examiner office, described how Alexander was stabbed 27 times, shot in the right brow with a .25-caliber gun, and nearly decapitated when his throat, voice box and arteries were cut. As Horn spoke, jurors looked at photos of the dead Arizona man whose body, Horn said, was found in his Mesa home June 9, 2008, several days after he was killed, decomposing and starting to mummify.
GRAPHIC CRIME SCENE PHOTOS: (Article Continues Below)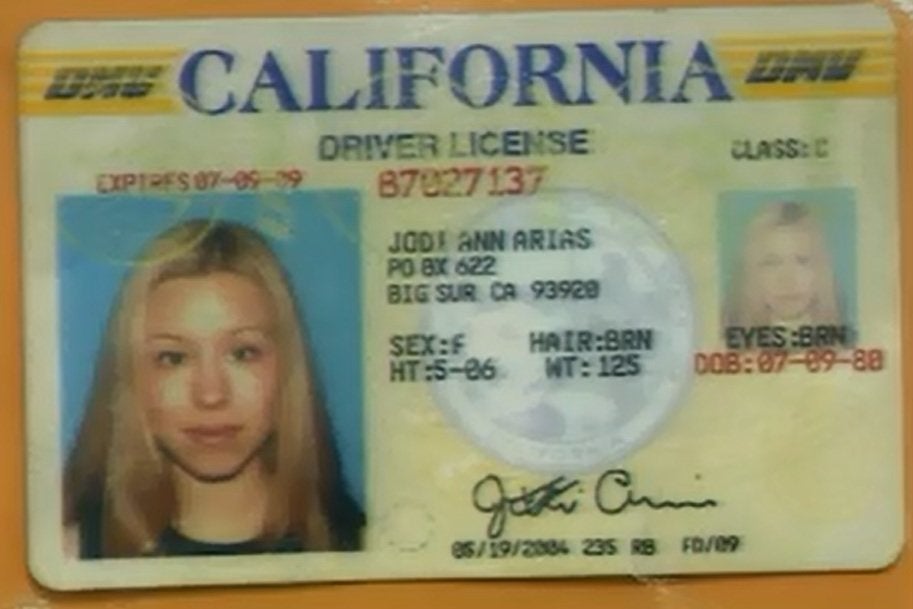 Travis Alexander - Jodi Arias Crime Scene And Trial Photos
During the testimony, Alexander's family members left the courtroom. Arias cried as post-mortem photos were shown and appeared to use her long dark hair to shield herself from the jury.
Prosecutors say that Arias, a 32-year-old photographer from Yreka, Calif., killed Alexander in cold blood, but her defense team claims she acted in self-defense.
According to Horn, Alexander's stab wounds were very deep and inflicted with major force. It was, Horn testified Tuesday, impossible to determine if Alexander was dead before he was shot due to the amount of decomposition. The cause of death was excessive blood loss from the victim's body, he said, and Alexander had multiple self-defense wounds to his palms and fingers, a key element of the prosecution's case.
Heather Connor, a Mesa Police Department fingerprint examiner, continued her testimony Tuesday after first taking the stand Friday. Tuesday, Connor took the court through photos of Alexander's hallway, master bedroom and bathroom. The jury was also shown a photo of a bloody handprint on a wall that prosecutors said contains a mixture of Alexander's and Arias' DNA.
Last week, Connor unveiled evidence found at the crime scene, including blood, a bullet casing, a broken camera and a SIM card prosecutors said contains deleted images of Arias naked on a bed and of Alexander's body.
Conner is expected to take the stand again Wednesday morning.
If convicted, Arias could face the death penalty.
Related
Before You Go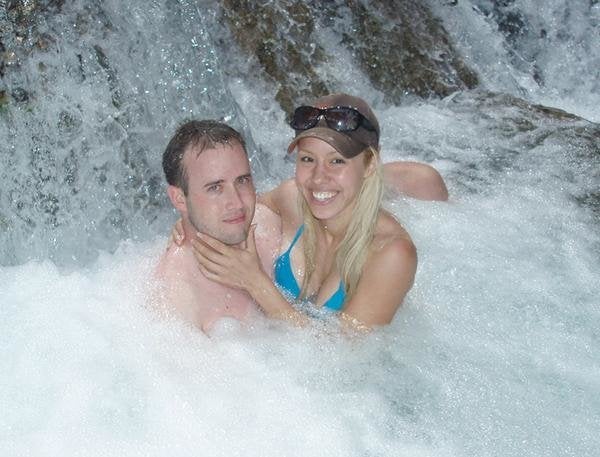 Jodi Arias
Popular in the Community