During a nearly two-hour talk Sunday, long-time Tea Party favorite former Illinois congressman Joe Walsh made, surprise!, an incendiary remark that Americans have grown "stupid," "lazy" and "easily manipulated" when it comes to politics.
Speaking Sunday at a "Freedom Movement" town hall event at the Living Waters Assembly of God church in Grayslake, Ill. Walsh, who was defeated by Democrat Tammy Duckworth in Illinois' 8th congressional district last fall, Walsh spoke out against American politics and being "politically correct." Video of his address was first picked up by Raw Story.
About 28 minutes into the clip (embedded below), Walsh discussed the Tea Party as representing "the other side" … at war with the two major political parties.
"The American people have grown stupid, we've grown uninterested, we've gotten busy, we're distracted, we're lazy and we're easily manipulated," Walsh continued. "Again, I can sit with you and have a beer and I can tell you about how idiotic most of our politicians are."
Wonkette and the Daily Kos later picked up the clip, wherein Walsh went on to pan "mainstream" media as "terrible" and laud talk radio -- coincidence? -- for offering an alternative.
Before You Go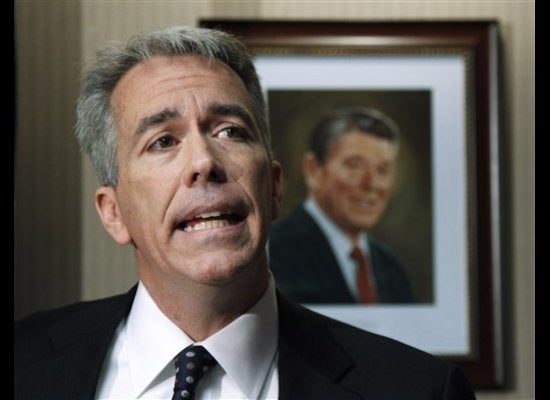 Rep. Joe Walsh's Most Outrageous Statements
Popular in the Community