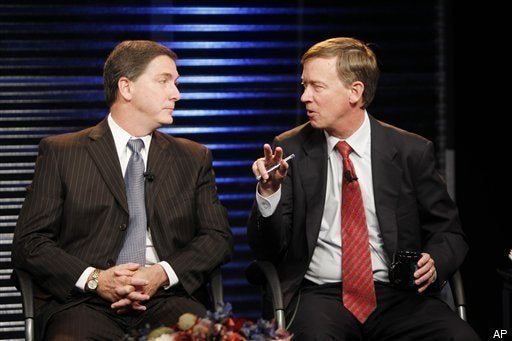 The PPP poll showed Hickenlooper with a very high 51/37 favorable/unfavorable rating. He also has a 50-35 advantage with independents.
Consistent with most public polling polling, PPP showed Tancredo continuing to consolidate conservative support. Dan Maes dropped 10 points since the firm's last poll in August, while Tancredo has picked up 11. Maes is now polling at just 13 percent.
Tancredo and Maes met earlier this week to discuss one of the candidates dropping out of the race. The talks ended with both still committed to continuing their campaigns.
Related
Popular in the Community