UPDATE: Sept. 28 ― The White House announced Thursday that Trump waived the Jones Act for Puerto Rico for 10 days, effectively immediately.
WASHINGTON ― Sen. John McCain (R-Ariz.) is urging acting Secretary of Homeland Security Elaine Duke to take an action that could significantly help Puerto Rico amid its unfolding humanitarian crisis: waive the Jones Act.
The law requires that all goods shipped between U.S. ports be carried by American-owned and operated ships. That means Puerto Rico pays double the shipping costs for goods from the U.S. mainland compared to neighboring islands. DHS has gotten emergency waivers to the Jones Act twice in the last months in response to recent hurricanes, and McCain says Duke should waive the law again to speed up relief efforts on the island decimated last week by Hurricane Maria.
"It is unacceptable to force the people of Puerto Rico to pay at least twice as much for food, clean drinking water, supplies and infrastructure due to Jones Act requirements as they work to recover from this disaster," McCain said in a Tuesday letter to Duke. "We must treat this emergency relief with urgency ― every day that business owners are unable to recover their assets and account for lost business, the economy will retreat even further into devastation."
DHS was not receptive to McCain's request.
DHS spokesman David Lapan declined to comment specifically on McCain's letter. But he said DHS' ability to waive the Jones Act is limited to "national defense" purposes, and that its previous waiver was targeted specifically at disruptions in the oil supply system resulting from Hurricanes Harvey and Irma.
"The fuel concerns associated with Hurricane Harvey were driven by the loss of numerous refineries and the shutdown of the primary pipeline moving refined fuel to the East Coast and Southeast. In those cases, we needed additional vessel capacity to make up for those losses," Lapan told HuffPost. "We do not lack U.S.-flagged vessel capacity to move commodities to Puerto Rico."
Asked for comment on Puerto Rico having to pay twice as much for supplies at a time when it is economically and geographically devastated, Lapan said the department has not analyzed the potential cost savings of waiving the Jones Act "since that is not material to our decision-making."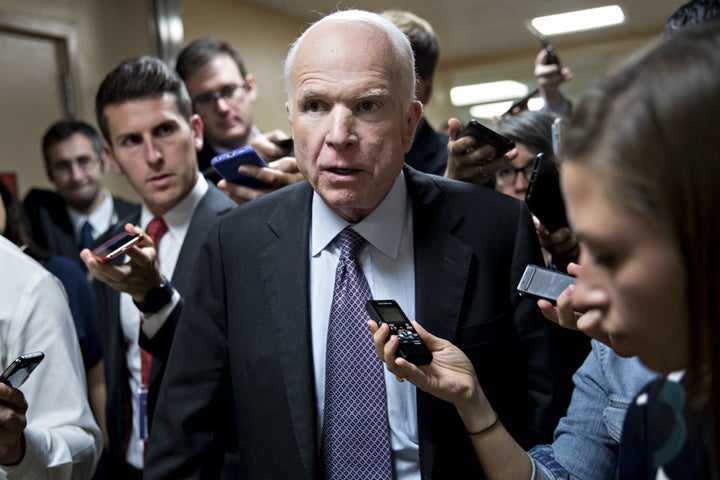 McCain has been trying to repeal the Jones Act for years. He introduced a bill in 2010 to get rid of it, and then again in July. The law, formally known as the Merchant Marine Act, was enacted in 1920 to protect the U.S. shipping industry from foreign competitors. But critics say it is archaic and note that it costs Puerto Rico hundreds of millions of dollars every year.
In his letter to Duke, McCain said that now is the time "more than ever" to curb the harmful effects of the law on Puerto Rico. Since Hurricane Maria hit last week, at least 13 people have died and most of the 3.5 million Americans there don't have water, power or cell service. Just two weeks earlier, Hurricane Irma blew through and caused as much as $1 billion in damages to the island. (Click here to donate money to help).
"I am confident that repealing this law would lead to hastened recovery efforts where our country needs it most," McCain said. "I look forward to your assessment and recommendations to resolve this urgent issue."
This was updated to include additional comment from Lapan and information about the separate House lawmakers' request.
Support HuffPost
The Stakes Have Never Been Higher
Before You Go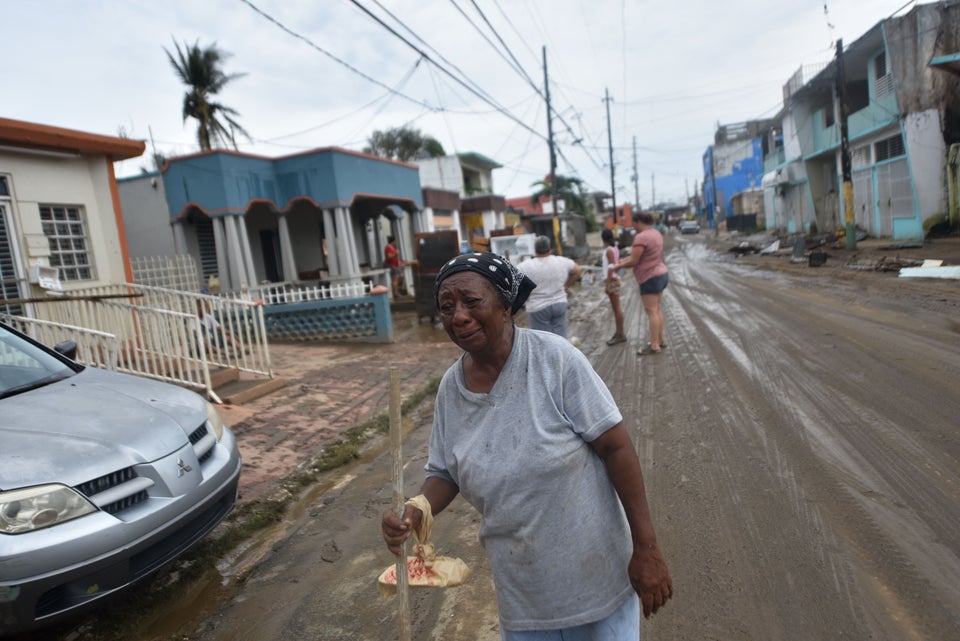 Puerto Rico Reeling After Hurricane Maria
Popular in the Community