WASHINGTON ― An ad released Wednesday by a super PAC that works closely with the GOP House leadership attempts to tie Democratic congressional candidate Jon Ossoff to terrorism by invoking the image of Osama bin Laden.
The 30-second spot from the Congressional Leadership Fund attacks the first-time Georgia candidate for reportedly receiving $5,000 from Al Jazeera, which the ad calls a "media outlet that has been described as a mouthpiece for terrorists." (Al Jazeera ran films created by Ossoff's investigative film company, according to the Washington Free Beacon.)
The ad displays ominous images of al Qaeda fighters and their infamous founder, and then questions whether Ossoff is being forthcoming with the truth.
"What is he hiding? How can we trust him?" the narrator asks.
Ossoff is leading in the polls in a special election to fill the seat left vacant after the Senate confirmed former Rep. Tom Price (R-Ga.) as secretary of health and human services earlier this year.
"Jon Ossoff is one of them," says the narrator.
Republicans have publicly expressed their confidence about retaining the suburban Atlanta congressional seat. But the GOP's spending in the race and the tenor of their messaging ― last month portraying the 30-year-old Ossoff as a goofy kid who liked to dress up as the "Star Wars" character Han Solo, to this week suggesting he's a Molotov cocktail-hurling terrorist ― suggest the party may be in more trouble than they are letting on.
Ossoff campaign manager Keenan Pontoni called Wednesday's ad a "smear attack" and denounced it as "truly shameful."
"Jon served as a national security aide, had top secret clearance, and he's proud of his work as an investigative filmmaker working for outlets all over the world like the BBC, Skyvision, and yes, Al Jazeera," Pontoni said in a statement. "Jon helped stop the theft of US tax dollars and helped expose atrocities committed by ISIS. Comparing that important work to helping terrorists goes beyond the pale."
The Democrat's momentum has grown ahead of the April 18 special election. In a poll released Wednesday by SurveyUSA, he had the support of 43 percent of likely voters in the 6th District, far ahead of the nearest Republican candidate, Karen Handel, who garnered 15 percent support. Ossoff needs to clear 50 percent in the multi-candidate contest on Election Day if he is to avoid a runoff election between just the first- and second-place finishers. A runoff would likely pit Ossoff against a single Republican opponent, which is considered a tougher matchup for him in the GOP-leaning district.
Rep. Hank Johnson (D-Ga.), who once employed Ossoff as a legislative aide, praised his performance to The Huffington Post this week.
"He's a prodigy, but yet he's not a nerd. He's really down to earth," Johnson said.
"It seems like the more dirt they fling at him, the stronger that his numbers get," the congressman added. "It's almost like it's reverse kryptonite. You just keep throwing stuff at him, he just gets bigger."
The story has been updated with comment from Ossoff's campaign manager.
Ryan Grim contributed reporting.
Before You Go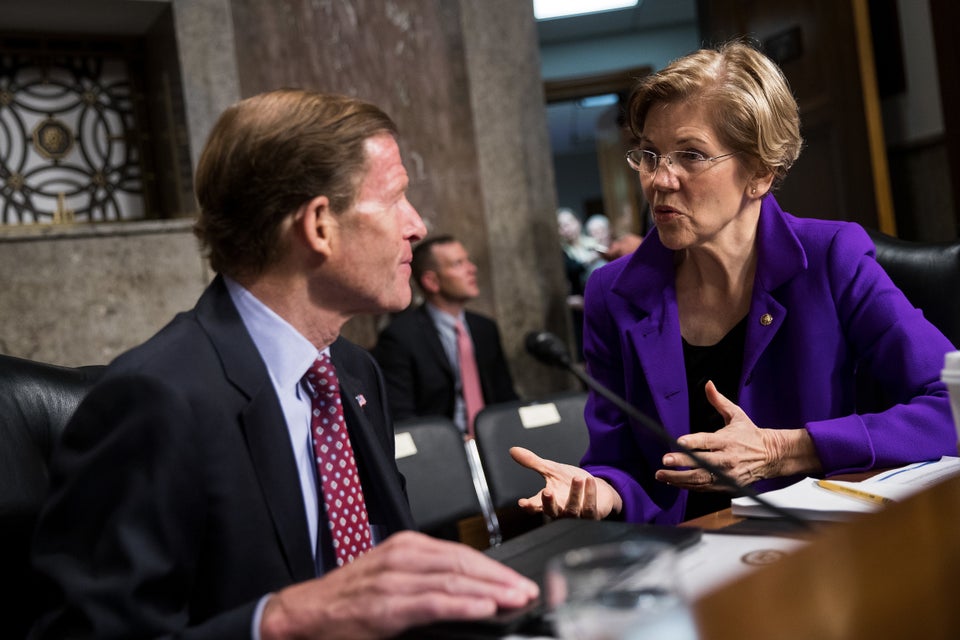 2017 Scenes From Congress & Capitol Hill
Popular in the Community