How else would you expect to kick off a show of the most American American who ever America'd?
Stephen Colbert's opening on Tuesday night consisted of the man of the hour singing "The Star-Spangled Banner" with real Americans. As they finished the song on a humble baseball diamond, an umpire stepped forward and removed his mask.
"PLAY BALL!" yelled a well-rested Jon Stewart.
And with that, "The Late Show With Stephen Colbert" was underway.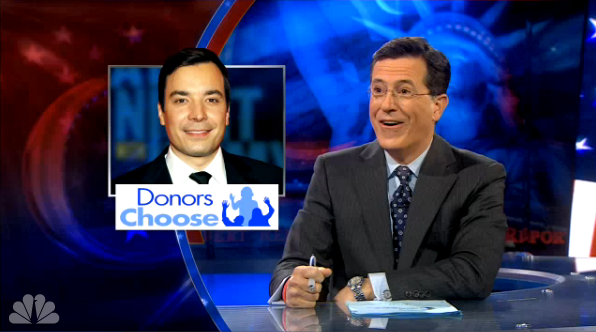 8 Reasons Stephen Colbert Is The Ballsiest Comedian On TV