Jon Stewart opened Monday's "Daily Show" by addressing the government shutdown, and placed the blame squarely on the House Republicans for going to great lengths in their one-sided fight against the Affordable Care Act, which he mockingly called "The End of America as We Know It for Reasons No One is Able to Clearly Explain."
"You're just throwing words together," he exclaimed in response to a montage of Republicans rattling off their love of the Constitution to show their hatred of Obamacare, and then those lawmakers blasting Obama for failing to compromise. "It's a f**king law!" he said, pointing out that all three branches of government had thus far upheld the law.
He then compared the Republicans to a losing football team. "Did you see the Giants game on Sunday?" he asked. "They lost 31-7. Do you know what the Giants didn't say after that game? 'If you don't give us 25 more points by midnight on Monday, we will shut down the f**king NFL.'"
But he really drove the point home by invoking one small business owner with a message to the House Republicans about their current situation:
Support HuffPost
The Stakes Have Never Been Higher
Related
Before You Go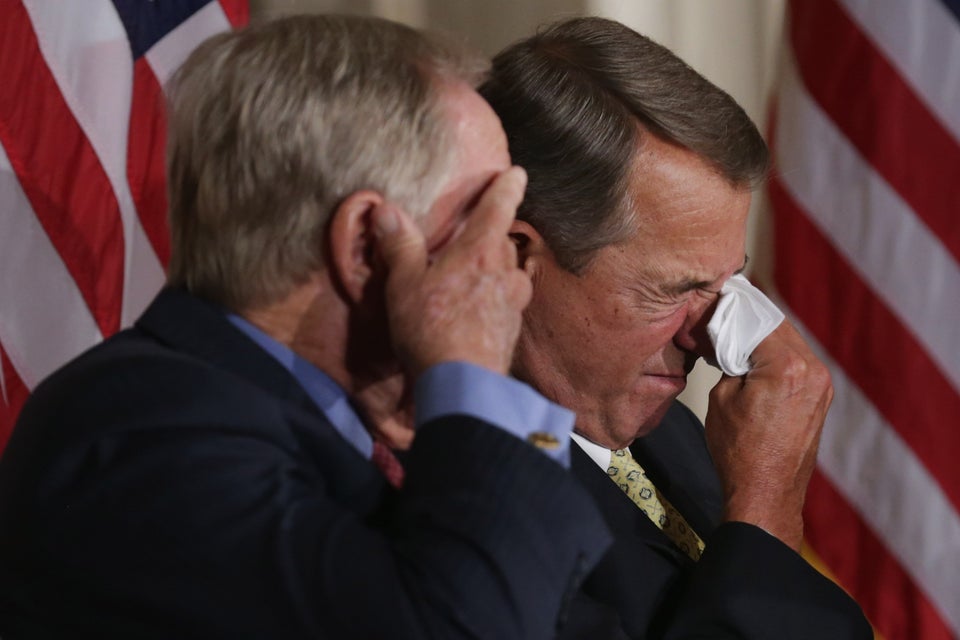 John Boehner Cries
Popular in the Community