Under the terms of a settlement announced last week, the family of former Marine and Iraq war veteran Jose Guerena will receive $3.4 million from the various police agencies involved in his death. The bulk of the settlement, $2.35 million, will come from Pima County, Ariz. Despite the settlement, the county admits no wrongdoing, and none of the officers involved have been fired or disciplined. The towns of Marana, Oro Valley and Sahuarita also had officers on the raid team, and will pay the remaining $1.05 million.
On May 5, 2011, the SWAT team, primarily from the Pima County Sheriff's Department, raided the home of Guerena, a 26-year-old father of two. Guerena was asleep at the time, along with his wife Vanessa and their 4-year-old son. According to Guerena's wife, he woke to the sounds of men breaking into his home and believed they were home invaders, the family's attorney says. Guerena rushed his family into a closet, then grabbed his rifle. When police smashed open the door, they saw him with his weapon and opened fire, unleashing a barrage of 71 bullets. They initially claimed to have seen a muzzle flash from Guerena's gun, but ballistics tests later show his gun was never fired. In fact, the former soldier still had the gun's safety engaged, the police report states. A video of the raid shows roughly 38 seconds expired from the time the police briefly sounded a siren upon pulling into Guerena's driveway until they shot him. The family's home was riddled with bullets. Neighboring houses were hit as well.
Somehow, Vanessa Guerena and the couple's 4-year-old weren't physically injured. The police then refused to grant paramedics access to Guerena for more than hour, citing fears that there may have been "other shooters" in the home, a claim that Michael Storie, the attorney for the Arizona police union, continued to repeat. In addition to the fact that there actually weren't any shooters in the home other than the police themselves, the purpose of SWAT tactics is to secure the entire home within seconds. And though police officials initially claimed the SWAT officers were immediately separated and questioned, audio recordings from helmet cams revealed that at least 45-minutes after the raid, the officers were still discussing the event among themselves.
Authorities said the raid was part of a broader drug trafficking investigation of Guerena and his two brothers. Police reports portrayed Guerena as the "muscle" of the operation. In June 2011 Pima County Sheriff Clarence Dupnik said at a press conference that, "my feeling is the reason he came with that gun is that he thought we were there to arrest him for murder." In depositions, Dupnik conceded that there was no real evidence for those accusations.
It appears that Jose Guerena's only real transgression was to be related to a couple of criminals. He had no prior criminal record, and while police claimed in reports and the eventual indictment that the drug and money laundering operation they were investigating was worth $5 million, Guerena himself -- the supposed muscle for the multimillion dollar ring -- had been putting in grueling 12-hour graveyard shifts at the Asarco copper mine.
The police found nothing illegal in Guerena's home. Days later, Storie claimed Guerena had a "portion of a law-enforcement uniform" in his house, suggesting Guerena was part of a home invasion team that disguised themselves as police officers. Sheriff's department reports later confirmed that the item to which the union attorney was referring was a Border Patrol baseball cap, which anyone can purchase online.
Nonetheless, last year police officials posthumously indicted Guerena at the same time they indicted his brothers. In May, Alejandro Ortiz Guerena pleaded guilty to attempted possession of marijuana for sale and conspiracy to commit money laundering. His wife Pauline received probation after pleading guilty to money laundering. Both were sentenced to probation. Gerardo Guerena is still at large.
The raid itself also raised some troubling questions.
, HuffPost asked former U.S. Army Staff Sergeant Anthony Schiessl to review a helmet cam video of the raid. Schiessl has seven years of experience as an Army Combat Engineer, including three deployments to Iraq, where he participated in counterinsurgency raids. Schiessl also trained other soldiers in "urban operations," which are raids that include breaching of building entries and "room clearing." On June 9, 2011, a bullet-riddled wall is shown at the home of Jose Guerena Ortiz in Tucson, Ariz. Ortiz was shot and killed on May 5, 2011, by the Pima County Sheriff's Department. The SWAT team fired 71 times, riddling Guerena 22 times, while his wife and child cowered in a closet. (AP Photo/Matt York)
Schiessl described the raid on Guerena's home as "amateur, undisciplined, unrehearsed and ineffective." When asked how plausible he found police claims that Guerena should have known they were cops, Schiessl replied, "Not plausible at all. The short siren burst could have been a police car passing. The flash bang grenades being used next door would have added to the confusion. When looking out a sunlit doorway from a dark hallway, it is difficult to see anything but a silhouette. Add in several people yelling, and it would be extremely difficult to comprehend what is happening if you're woken from sleep."
Schiessl added that the raiding cops should count themselves fortunate to be alive. "This team is lucky they encountered a disciplined, trained Marine who knew to hold his fire," Schliessl said. Guerena's response may have been informed by the fact that two relatives of his wife had recently been murdered during a home invasion. (The police would claim in the Guerenas' indictment that the earlier murders were part of their drug trafficking investigation of the family.)
On the Confederette Yankee blog, former SWAT officer Mike McDaniel concurred. "[I]t is very hard indeed to see how the police acted with anything less than amazing incompetence . . . The idea that when a SWAT team breaks down the door of a home without a no-knock warrant and is thereby justified in firing on anyone who has a weapon in their hands -- in their own home -- particularly if that weapon might be aimed in their direction, is nothing less than horrifying. It is essentially saying that officers may shoot first -- in fact that they may plan beforehand to shoot first -- and be reasonably certain later."
Despite assurances from Pima County officials that the settlement is no admission of wrongdoing, settlements this large for botched drug raids are rare, and indicate officials may have expected an adverse outcome if the case went to trial. In addition to the criticisms of the raid from people like Schiessl, McDaniel and others with raid experience, CBS 5 in Phoenix reported last November that the officers involved in the raid gave conflicting testimony in their depositions for the Guerena lawsuit.
The primary purpose of lawsuits like this one are of course to make the victims whole -- or at least come as close to that as a check from the government possibly can. But there's also some hope that they'll serve as a deterrent to bad behavior, and as a mechanism for reform -- that the taxpayers who ultimately foot the bill for most of these suits will demand change. In this case, much of the settlement will be covered by a municipal insurer, and there have been a few examples where large awards have resulted in insurers pressuring cities to change. At least one Pima County official did seem to show some regret. Supervisor Richard Elías told the Arizona Daily Star last week, "It goes to show we have to be very careful on how we serve our search warrants and how we train officers from other jurisdictions," he said.
But few shared that sentiment. Pima County Administrator Chuck Huckelberry told the Arizona Daily Star that the settlement was a "calculated risk-management settlement." A Sheriff's Department spokesman said, "the officers performed that day in accordance with their training and nationally recognized standards."
While sources close to the case suggest that the Pima County Sheriff's Department has made some reforms of its drug warrant protocol in the wake of Guerena's killing, the department has not publicly conceded any procedural changes, and continues to insist the Guerena raid was conducted according to the highest standards. (The Pima County Sheriff's Department did not return HuffPost's request for comment.)
In the end, a 26-year-old man is dead, his wife is a widow and his children are fatherless. His family will be well-compensated, but at the expense of a county insurer, and ultimately by taxpayers, not by the police officers who killed him. If it proves true that there have been at least some policy changes within the department, those changes are likely to be voluntary, and not set in stone by a law or ordinance. And still, no cops have been disciplined, and no one has admitted any wrongdoing.
There have been other drug raid deaths since Jose Guerena, and there were many before him. And until law enforcement agencies, public officials and ultimately voters stop allowing the use of violent, armed invasions of private homes to serve search warrants for drug crimes, there will undoubtedly be more.
HuffPost writer and investigative reporter Radley Balko is also the author of the new book, Rise of the Warrior Cop: The Militarization of America's Police Forces.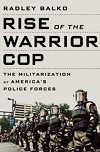 Support HuffPost
The Stakes Have Never Been Higher
Before You Go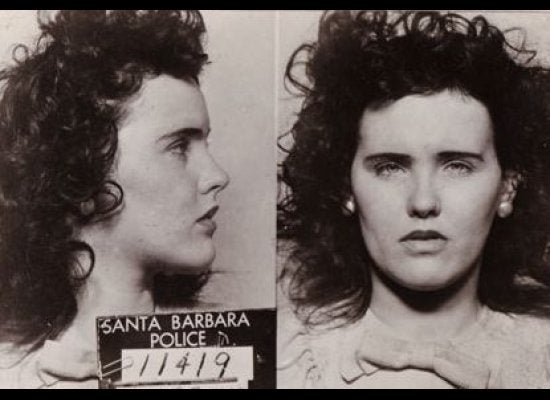 10 Major Crimes That Shocked the Nation (SLIDESHOW)
Popular in the Community