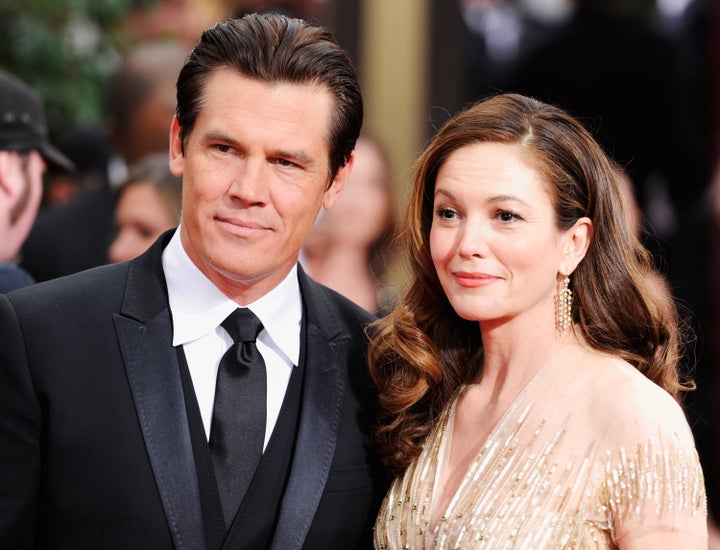 Actor Josh Brolin, at the peak of his career with starring roles in two of the summer's biggest blockbusters, is reflecting on one of his lowest moments: a domestic abuse arrest involving ex-wife Diane Lane.
In 2004, months after the two wed, the Oscar-nominated actress called the police and accused Brolin of hitting her at their Los Angeles home. Brolin was charged with spousal battery and released on $20,000 bail.
"There was a misunderstanding at their home," a publicist representing the couple said in a statement. "Diane called the police. Josh ended up being arrested for the lowest-end misdemeanor charge of domestic battery. Diane did not want to press charges and asked them not to arrest him, but in cases involving the possibility of any physical contact, the police have to arrest first, ask questions later. They are home together and are embarrassed the matter went this far."
In a wide-ranging interview with The New York Times published on Wednesday that touches on the Me Too movement and the public reckoning with actors' bad behavior, Brolin said there's "no explaining" the night in question.
"God, I've never been so careful with my words. Ever. Maybe in all 50 years. And there's no reason for me to be other than there's no explaining it," he told the paper. "Do you know what I mean? The only person who can explain that would be Diane, and she's chosen not to, so I'm O.K. with that.
"I was more reactive, I was more, 'People need to know the truth.' Whatever I say is going to sound like compensation for a perpetrator," he continued. "I've gotten to a place where all that matters is that I have control over my behavior, and at that time, it was a little more chaotic."
Lane and Brolin divorced in 2013 after a decade of marriage. He's since wed former assistant and model Kathryn Boyd, with whom he's expecting his third child. He has two children, Eden, 28, and son Trevor, 30, from a previous marriage to Alice Adair.
Brolin explained he was heavily drinking during that period of his life ― he's now going on five years sober ― and said "all moral code disappears" when he takes a drink. In 2013, he was arrested for public intoxication on New Year's Day and jailed overnight.
The "Avengers: Infinity War" actor previously addressed his domestic abuse arrest in a Playboy profile back in 2010, explaining he can't "defend it or compensate for it."
"I feel rage about that," Brolin admitted to Playboy. "I can't say, 'No, I'm actually a really good guy and that didn't happen.' Everybody knows what happened because it's all out there."
He added: "I talked big, she said 'F*** you' and called the cops, and somebody had to go to jail. This will be there for the rest of my life. That f***ing sucks. It's been so disruptive to our lives. It's also post-O.J., and that horrifies us both. It kills me, man. It kills me."
CORRECTION: A previous version of this article incorrectly stated the ages of Brolin's children.