He added, "I am so ashamed of the double life that I have been living and am grieved [sic] for the hurt, pain and disgrace my sin has caused my wife and family, and most of all Jesus and all those who profess faith in Him."
Josh, whose wife Anna gave birth to their fourth child in July, went on to say that he "deeply regrets all the hurt [he's] caused by being such a bad example," and concluded his statement by asking for forgiveness.
Meanwhile, Josh's parents wrote, "Please see the statement below from our son Josh regarding recent media stories about him. When we learned of this late last night, our hearts were broken. As we continue to place our trust in God, we ask for your prayers for Josh, Anna, our grandchildren and our entire family."
The revelations of Josh's infidelity are particularly ironic given his former place of employment and his political beliefs. At a National Organization for Marriage event in April he spoke out against gay marriage, telling a crowd, "Natural marriage is something that has been clearly defined over the years. What's really at stake here is the American family. Marriage is essential to the American family and every single child deserves a mother and a father."
Read Josh Duggar's and his parents' full statement.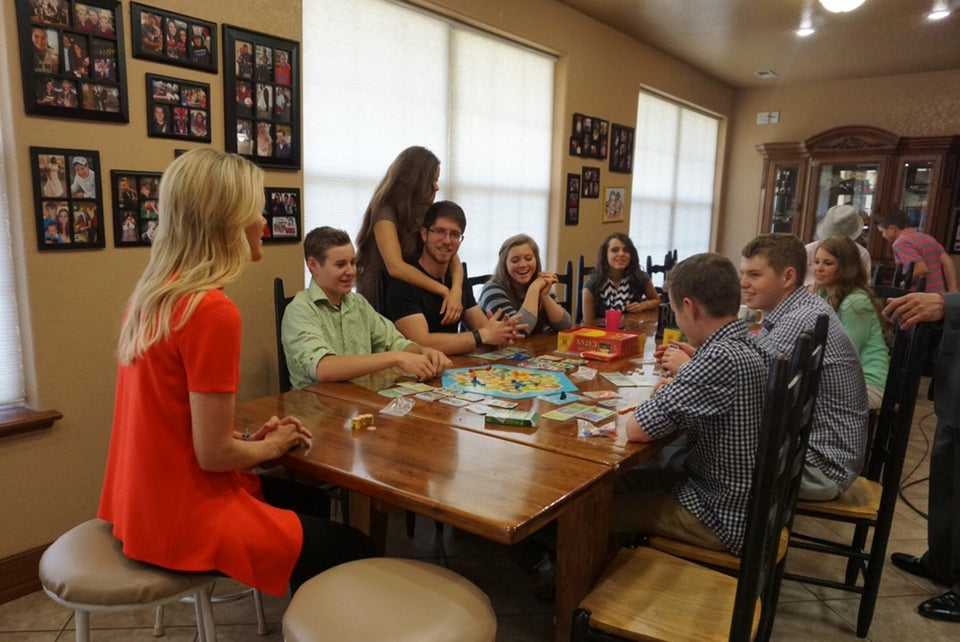 Photos Of The Duggar Family
For a constant stream of entertainment news and discussion, follow HuffPost Entertainment on Viber.
Popular in the Community