A 26-year-old Utah man who has been imprisoned in Venezuela for nearly two years without trial posted videos to Facebook on Wednesday that show him begging for his life amid rioting at the prison.
Josh Holt, who was arrested in the South American country with his newlywed wife Thamara (Thamy) Caleno in 2016, posted short videos and messages to the site, in which he claims rioters in Caracas are threatening to kill him.
"Help me please united states, how long do I have to suffer unjustly in this place?" he wrote in one Facebook post. "I am not a political pawn i am a human being a child of God and I just want to live happy with my wife and children. I have NEVER done anything wrong in my life. Please help me!!"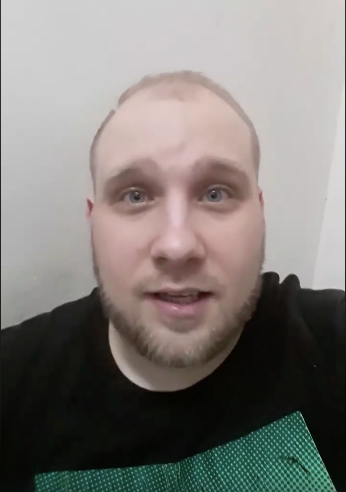 Rioting has been reported at the Caracas prison, El Helicoide, which is the headquarters of Sebin, the country's intelligence agency. Videos viewed by Reuters purportedly show prisoners walking around freely inside of the facility demanding their freedom.
"This has been taken over peacefully by all the political prisoners and all the prisoners who are abducted here, who are tortured daily," one man is quoted as saying in a video. The man said tear gas and weapons had been fired upon the detainees but that they are holding out to demand their release.
Utah Rep. Mia Love (R) said Wednesday that she has spoken with Secretary of State Mike Pompeo and her office confirmed that the prison where Holt is being held was threatened by riots and violence but that he is safe.
"I am extremely concerned about this situation, but have been assured that Josh is safe at this time," Love said in a statement. "It is time for the State Department to quickly produce a plan of action in order to resolve this situation once and for all. Josh and his family have suffered far too long."
His family has said that he was in the wrong place at the wrong time. His mother, Laurie Holt, speaking to the Deseret News Wednesday, said his trial was scheduled to start Tuesday but that he was never brought to the hearing.
"He hasn't had any justice whatsoever on trumped-up charges that are ridiculous," she said.
The U.S. Embassy in Venezuela tweeted Wednesday that the U.S. will hold the Venezuelan government responsible if anything happens to Holt or any of the other political prisoners.
Popular in the Community