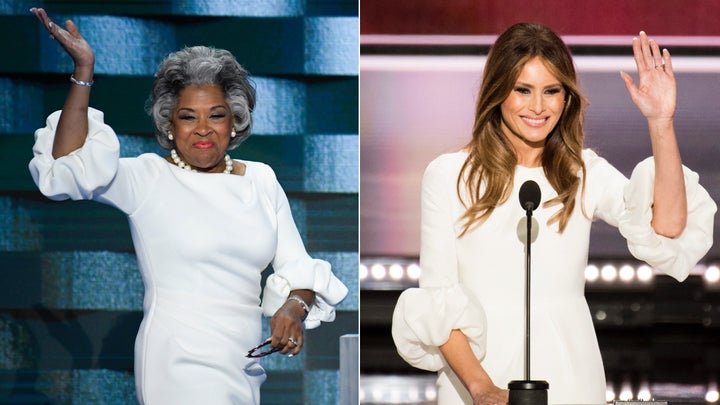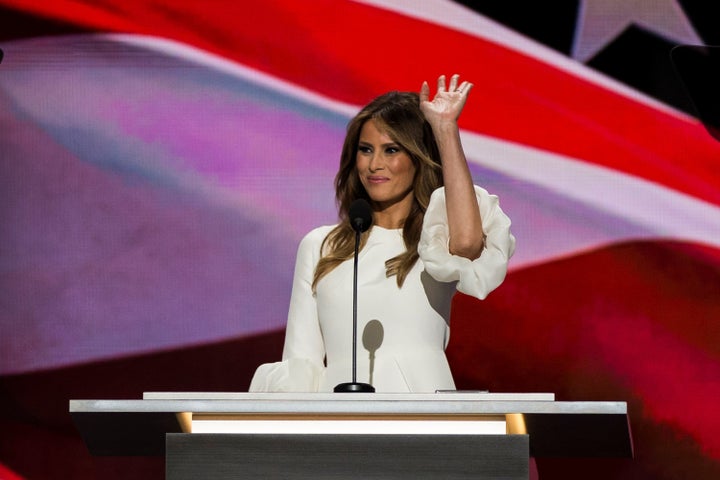 Rep. Joyce Beatty (D-Ohio) was apparently one of the lucky few people to get her hands on the outfit, and, in what has to go down as one of the sickest political convention burns ever, she wore it to her address at the Democratic National Convention on Thursday evening.
While some outlets are treating this like a fashion faux pas, it's almost too good not to be a deliberate dig at the wife of GOP presidential nominee Donald Trump, who herself took flak for ripping off lines from Michelle Obama, the nation's first black first lady.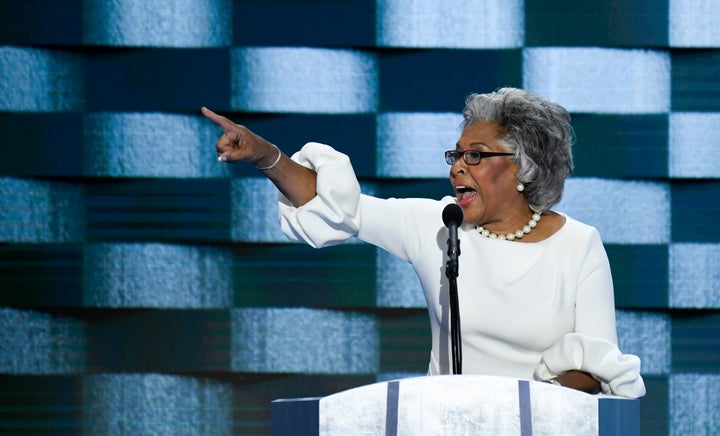 Beatty later blamed the whole thing on her husband, telling WCMH he had bought the dress and told her to wear it.
"Now it's blowing up all over the nation that it's the same as Mrs. Trump's, but I don't know," she said.
Beatty also pointed out that the dresses were not identical.
And at least she wrote her own remarks, Beatty said. During her speech, she took a shot at Trump, calling him "the most divisive and ill-prepared candidate we've seen in modern times." She didn't mention Melania, but if Twitter is any indicator, she didn't need to.
This story has been updated with additional remarks from Beatty.
Before You Go
Decades Of Bill Clinton At The DNC
Popular in the Community