QUINN LOSES... SO DO TAXPAYERS You probably know by now that Gov. Pat Quinn lost his attempt to cancel paychecks for lawmakers. Cook County Circuit Judge Neil Cohen sided with House Speaker Michael Madigan and Senate President John Cullerton in their lawsuit against Quinn. Cohen ordered that lawmakers receive back pay plus interest (you'll pay for that). Quinn is planning to appeal (you'll pay for that too) but Comptroller Judy Baar Topinka already has issued the back pay, so this could get a bit complicated. Find Cohen's full decision and the latest reaction and developments here.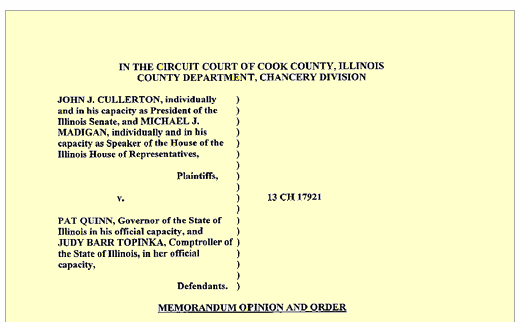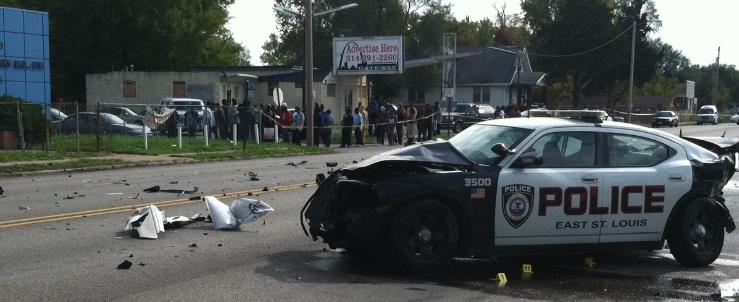 SOUND OFF ON TAXES With the second highest unemployment in the nation, an unresolved pension crisis and businesses complaining about a hostile tax and regulatory climate, the last thing Illinois needs in 2015 is a tax increase. That's the message you can send using our Sound Off tool. Use our message or tailor one to your liking. And if you don't know who your senator and representative are, Sound Off will tell you. Let your legislators in Springfield know you're watching. Click here and Sound Off!
CORPORATE CONTROVERSY A bill in the General Assembly would force publicly traded corporations in Illinois to make public their corporate tax returns. Supporters say wealthy corporations aren't paying their fair share of taxes and this law would hold them accountable. Opponents say it's an unfair effort that will be used to selectively punish individual companies. Illinois Chamber of Commerce President Doug Whitley is in the latter camp. He says Illinois ought to revise its tax code if lawmakers are so concerned about whether corporations are paying what they owe. Read Whitley's view here.
FIVE FOR FRIDAY Here's what's making news in Illinois today as we head into the weekend:
5. State Sen. Jim Oberweis says he supports term limits but that doesn't necessarily mean he will back Bruce Rauner for governor. (Chicago Sun-Times)
4. Senate President John Cullerton says now that Gov. Quinn's suspension of legislator salaries has been overturned, lawmakers can really focus on pension reform. (Associated Press)
3. The city of Dixon is blaming phony invoices and lax auditors for not catching Rita Crundwell's embezzlement of funds. (Chicago Tribune)
2. Opinion: Chicago's pension crisis is here and needs to be dealt with now, not years in the future. (Chicago Sun-Times)
1. Gubernatorial candidate Bill Brady says he will live in the Executive Mansion if elected governor. Meanwhile, all four GOP candidates weigh in on the future possibility of an income tax increase. (State Journal-Register)
REAL LIFE. REAL NEWS. REAL VOICES.
Help us tell more of the stories that matter from voices that too often remain unheard.