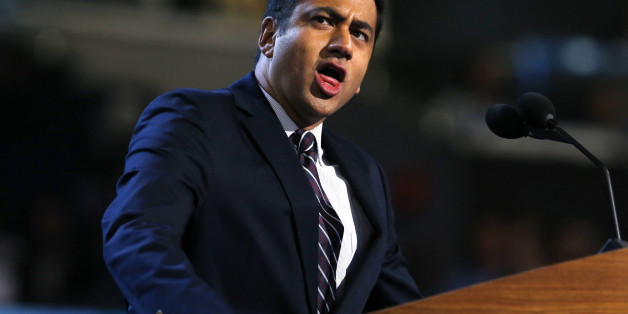 If you haven't heard, President Donald Trump signed a mildly controversial Muslim ban, that he's saying isn't really a Muslim ban. For the record, it is. This rigorous refusal of human rights to people from seven countries in The Middle East has upturned the United States in just four days.
This past weekend airports turned into a disaster zone, people took to the streets again to protest, and a Trump supporter fired on a mosque in Quebec, Canada. Islamophobia is spreading under this ban and those who oppose the order are suffering the consequences. It seems the division in this country grows wider by the day.
Donald Trump isn't exactly off to a great start as the 45th President of the United States. He's breeding fear and hatred. These deplorable attitudes are empowering even the most closeted bigots and everyone is feeling the heat... including celebrities.
Luckily, we have people like Kal Penn. Who you may recognize as Kumar of Harold and Kumar Go To Whitecastle fame but the actor is also quite politically active. He served in the Obama administration as Associate Director of the White House Office of Public Engagement.
Turns out you don't want to challenge Kumar. A troll tried to take the actor to task about the Muslim ban this past weekend. Penn responded by immediately starting a fundraiser in the troll's name for Syrian refugees. So far he's raised $778,108 and counting. Take that, racists.
REAL LIFE. REAL NEWS. REAL VOICES.
Help us tell more of the stories that matter from voices that too often remain unheard.