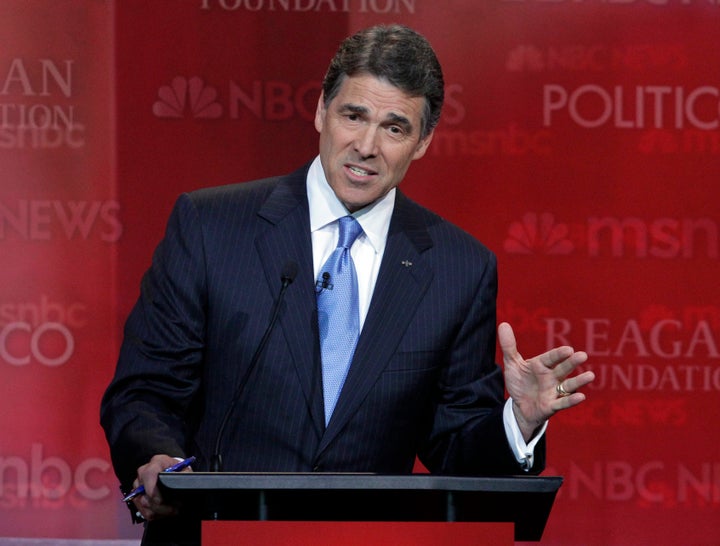 HuffPost's Sam Stein relays what Perry had to say about Rove during the forum:
Perry declined the opportunity to back down from his book's claim that Social Security is a Ponzi scheme, going so far as to criticize his former adviser and current agitator Karl Rove for calling his language provocative.

"Karl has been over the top for a long time in some of his remarks. So I am not responsible for Karl anymore," he said.
Rove said that the remarks from the Republican candidate marked an "odd moment" in the debate. "Governor Perry is responsible for what he writes and says, what's he upset about," he said.
During an appearance on ABC's "Good Morning America" earlier this week, Rove called Perry's position on Social Security and the harsh language he's used to define where he stands on the issue "inadequate."
"They are going to have to find a way to deal with these things," he explained. "They're toxic in a general election environment and they are also toxic in a Republican primary. And if you say Social Security is a failure and ought to be replaced by a state level program, then people are going to say 'What do you mean by that?' and make a judgment based on your answer to it."
Below, video of what Perry had to say about Social Security during Wednesday night's debate.
Popular in the Community