The British glossy appears to have digitally whittled down the duchess' middle, which is pretty ironic after the country's tabloids spent a good chunk of time and ink debating her weight.
Grazia blogger Alex Butt previously told local NBC, "I mean she certainly has lost weight. The thing with Kate is that she's very sporty, she's very active, so she's always been very, very toned. But I think at the moment there's no denying she's slimmer than she has been."
Well, there's definitely no denying it now! Although Grazia did contact us with the following statement: "Grazia did not make any changes to the image of the Duchess of Cambridge to make her look or appear slimmer than she is."
Take a look at the mag's hack job next to an actual image of Kate on her big day. To be fair, the cover sort of has a jagged-edge, cutout aesthetic. Also, we really, kind of love Grazia. But, still.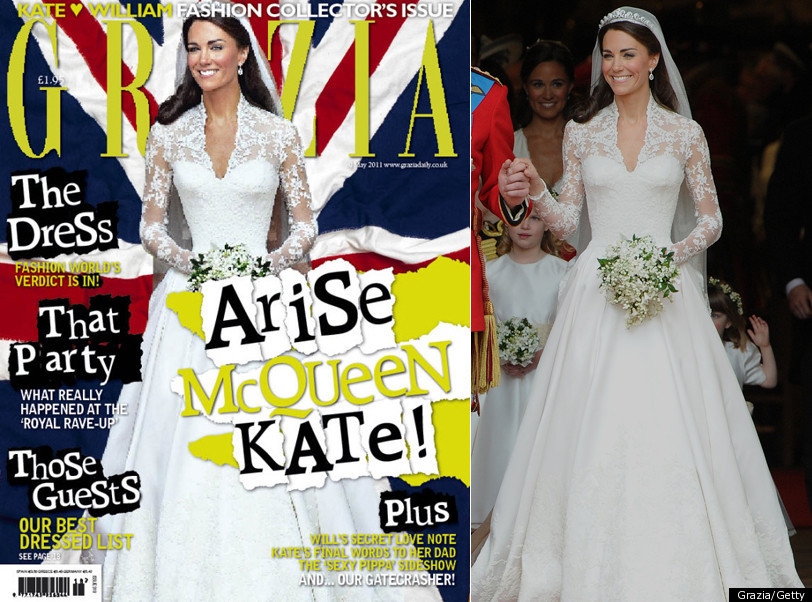 Related