You might want to put on a pair of sunglasses before looking at all the bling in this post.
The former Kate Middleton was among the bejeweled attendees at a state dinner for Spain's King Felipe and Queen Letizia at Buckingham Palace Wednesday. She wore a low-cut, pale pink lace Marchesa gown that looks like it came straight out of a fairy tale.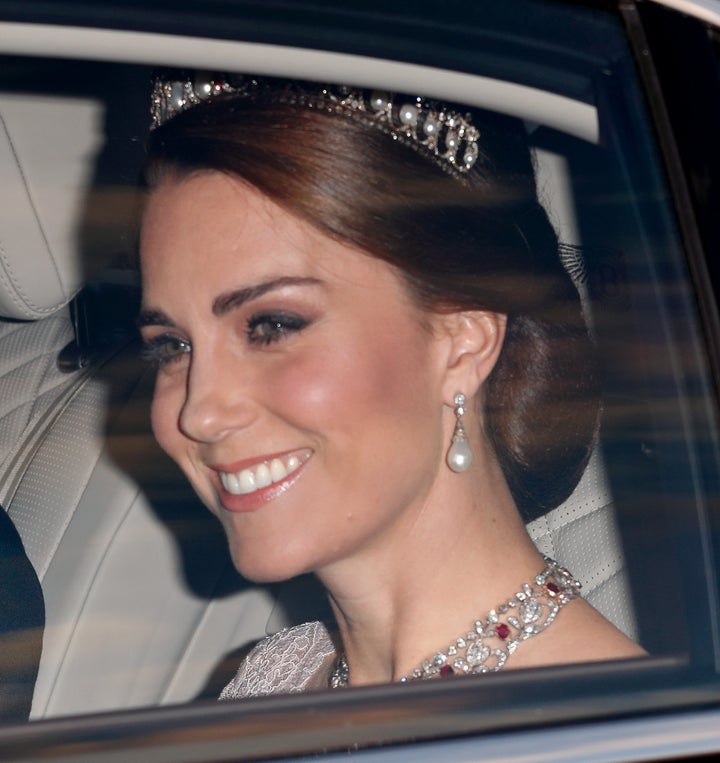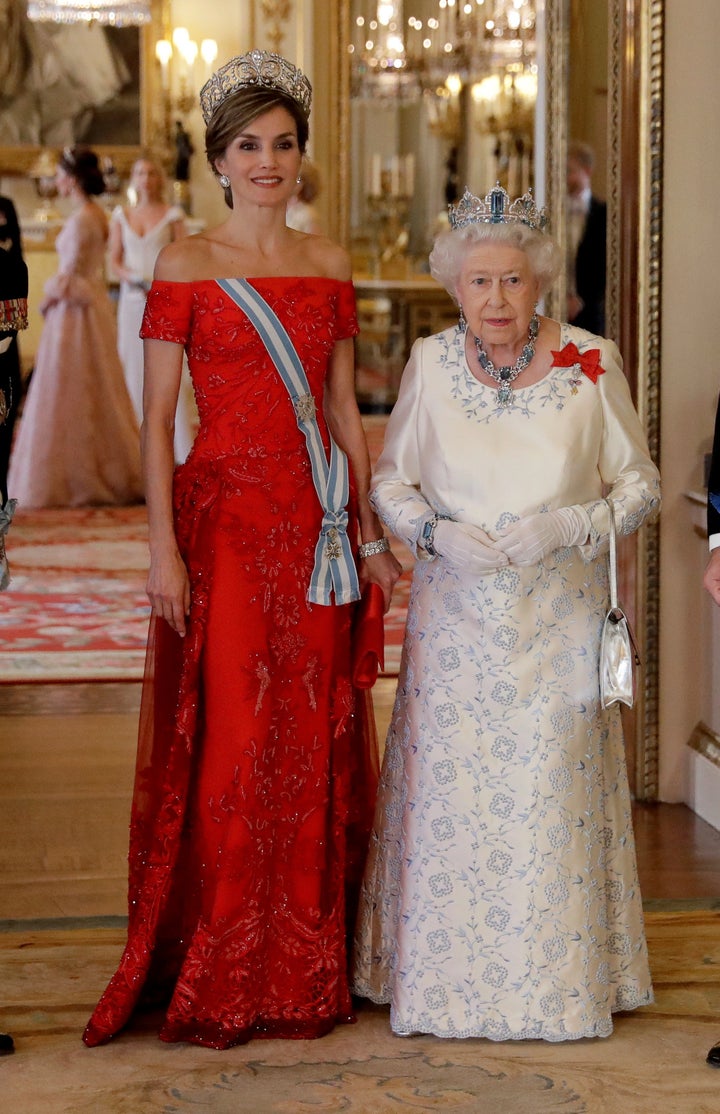 We're loving the pale pink color on Kate, one she has opted to wear for recent special occasions, like the dress she wore to her sister Pippa Middleton's wedding in May. Check out the full looks in this clip:
Sigh. In the battle of the bling, we are all winners.