But yesterday, Kate straight-up lied to our faces. The swimsuit model stopped by "Ellen" to talk about her new Sports Illustrated Swimsuit cover (you know, the one where she's shivering in Antarctica wearing nothing but a puffer coat and a bikini bottom). After chatting about the penguins and the freezing weather, Ellen DeGeneres got down to the good stuff: "Do you have a favorite body part of yours, that you like?"
And then the lying begins.
Kate: "I think it's... my eyes. Because when I'm shooting, I change expression all the time. It's like..." Then she starts fidgeting in her chair and making eyes at Ellen. "It's like Tourette's," she giggles.
OK, no. There is no way that Kate's favorite body part is her eyes. In fact, we know for a fact there is another important body part that the 20-year-old is quite proud of. As Upton once told GQ, "My one wish... I would have smaller boobs. Just kidding! Hahaha."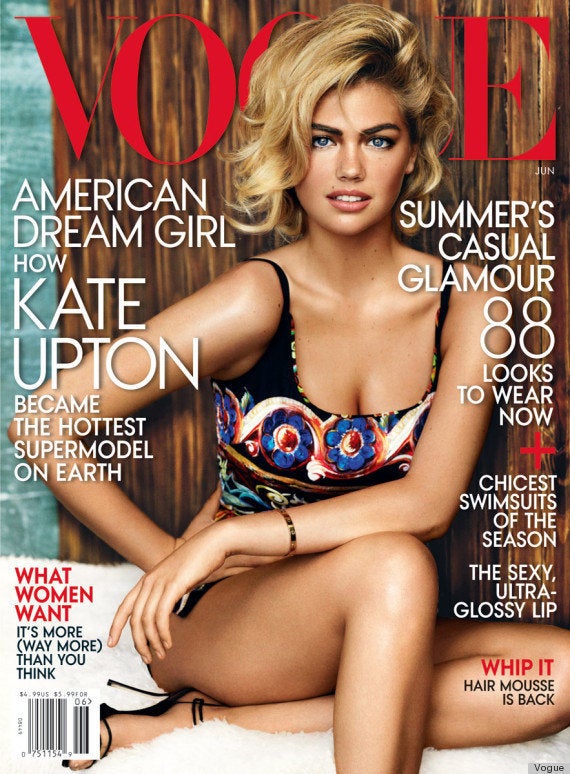 All Things Kate Upton
Related