And no one was happier for him than his "Titanic" co-star Kate Winslet, who's reaction to his win probably looked a lot like all of our reactions to his win.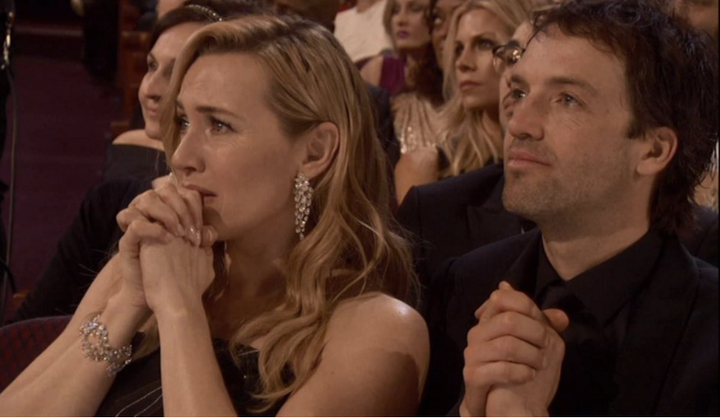 DiCaprio was pretty happy himself, smiling as he received a standing ovation from all the A-listers in the audience.
Someone else who was pumped for Leo? Kanye West, because duh.