Kathy Bates stopped by "Live! With Kelly" (weekdays on ABC) to address a few rumors she's been reading about herself on the Internet lately. First, she clarified recent reports that she was considering retiring. Then, she reassured fans of her legal drama "Harry's Law" that despite the show's 6-week hiatus, it has not been canceled by NBC.
Addressing the retirement rumors that cropped up after she told Star Magazine that she'd like to focus on writing, painting and traveling whenever "Harry's Law" wraps up its run, Bates insisted that her interview had been taken out of context. "When I read that on the Internet, I went, 'Oh my god!' I think it was one of those questions, 'What would you do if?' ... but when they wrote about it they made it sound like I was doing it tomorrow. So no, no, I've gotta make a living," she said.
The conversation then turned to the status of "Harry's Law," which appears to be on the bubble after NBC left the show off its midseason schedule until March. But Bates insisted all was well. "We've been on hiatus for about the last 6 weeks, everybody thinks we're canceled. We're not canceled, I'm just telling everybody that right now ... And, just to say to all of those naysayers on the internet, we're the highest [rated] scripted show on NBC!"
Some might say that last statement is damning with faint praise, but it's a good reminder that "Harry's Law" still has a sizable, loyal audience.
TV Replay scours the vast television landscape to find the most interesting, amusing, and, on a good day, amazing moments, and delivers them right to your browser.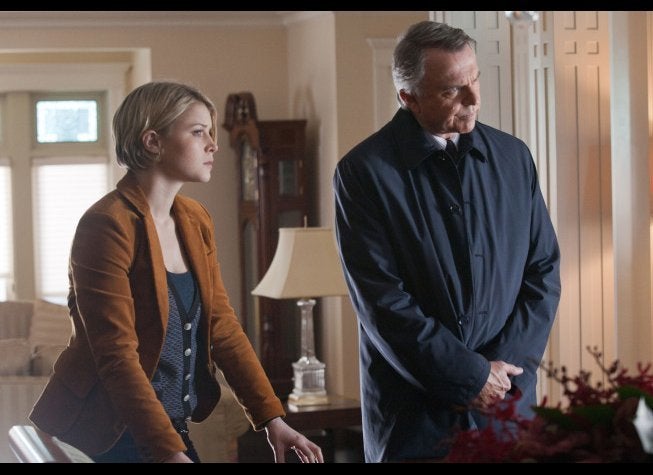 What To Watch: TV Picks For March 5 - 11