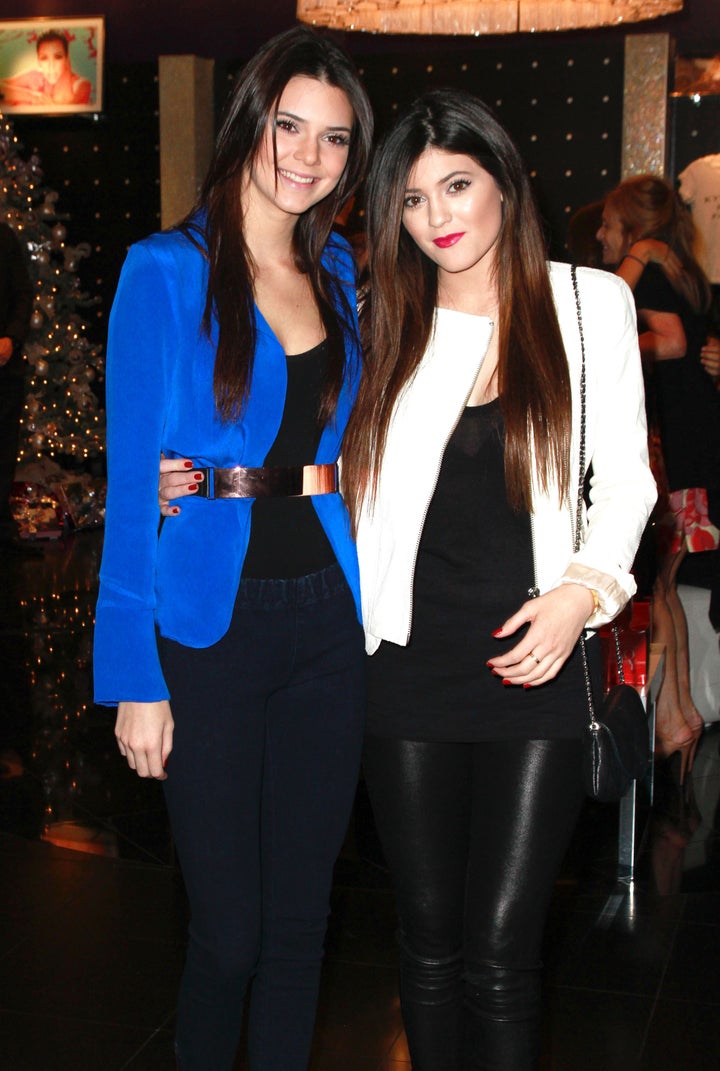 These days, our knowledge of celebrities too often originates with paparazzi images and snarky quotes by anonymous "insiders." After a while, it's easy to forget that stars are real people. That's why HuffPost Celebrity decided to launch its all-new #nofilter quick-fire question and answer series. Because how well do you know someone until they've shared their guiltiest pleasures?
Kendall Jenner, 17, and Kylie Jenner, 15, are best known as the spunky little sisters on "Keeping Up With the Kardashians." But the in past year, they've also become fashion contributors to Seventeen, partnered with PacSun to design a clothing line and begun writing a sci-fi novel. You can keep up with Kendall and Kylie's projects on their Celebuzz blog, where they share photos, playlists and style inspiration. Here, the Jenners open up about favorite flicks, dating deal-breakers and whether they inherited their Olympian dad Bruce's athletic skill.
What's the silliest thing you've ever lied about?
Kendall: In first grade I told my friends I had a third story in my house filled with jewels and lions.
Who's on your speed dial?
Kendall: My dad.
Kylie: My best friend, Anastasia.
What's the dumbest thing you've read about yourself?
Kendall: That I'm dating whoever -- I'm single!
Kylie: That all I care about is fame.
If you weren't living in California, where would you live?
Kendall: Miami.
Kylie: New York.
Did you inherit any athletic ability from your father?
Kendall: Yes, all through my elementary and middle school years I played every sport you could think of.
Kylie: I've always been a lot faster than my classmates and my metabolism is faster.
What's been your most embarrassing moment?
Kendall: Anytime I fall in public.
Who's your celebrity crush?
Kendall: Kylie Jenner.
Kylie: Robert Pattinson.
What's your dating deal-breaker?
Kendall: Being flirty with one of my close friends.
Kylie: When they are flirting with my best friend or are players.
What movie could you watch over and over?
Kendall: "Moulin Rouge."
Kylie: "Mean Girls."
What's one thing from your childhood wardrobe that you wish you could wear now?
Kendall: My poofy yellow dress. It had a flower on the corner and I loved it.
Kylie: This Burberry dress we wore for a Christmas card.
What would people be surprised to know you've never done before?
Kendall: Never been to Europe.
Kylie: I've never been to Europe.
How many times a day do you brush your teeth/floss?
Kendall: Twice.
Kylie: Twice.
What's the best piece of advice you've gotten from your mother?
Kylie: To always stay true to myself, because there isn't another me in this world.
Before You Go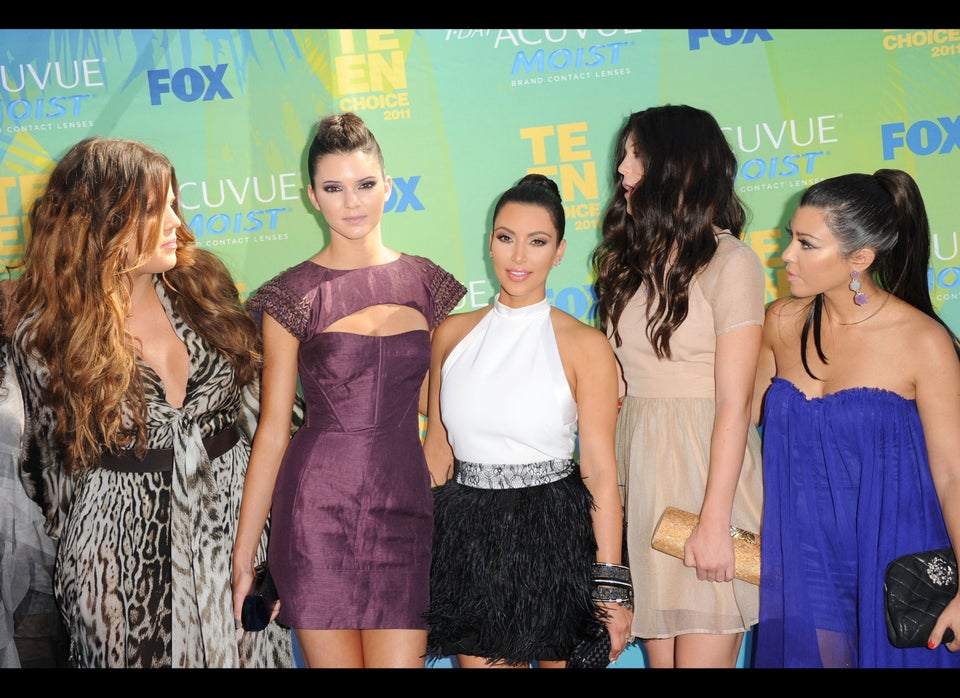 Kendall And Kylie Jenner's Kardashian Empire Takeover
Popular in the Community