The fashion magazine has been accused of cultural appropriation for styling the 22-year-old model's hair as what some people say looks like an afro.
Vogue posted two photos of Jenner with the contentious style ― which may be a wig ― to its Instagram account over the weekend.
The pictures, styled by Tonne Goodman, are from the magazine's November issue and center around the creation of the Council of Fashion Designers of America/Vogue Fashion Fund.
HuffPost has reached out to Vogue and reps for Jenner without receiving replies.
Many people who made comments on the magazine's Instagram post were upset by the styling, calling it an "afro" and accusing Vogue of racism and cultural appropriation.
"We've been told for so long that our natural hair is unprofessional and unkempt. In fact we're still being told," one commenter wrote.
"Girls are getting suspended/expelled from school for having braids, the people on 'Fashion Police' said @zendaya looked like she smelled like patchouli and weed when she wore faux dreads on the red carpet," the commenter added. "Now giving a white girl an Afro and all of a sudden it's appropriate is another problem altogether."
Others didn't think Jenner's hairstyle was as offensive as critics were making it out to be, saying it was just "curly hair teased out in a 1970s style" and didn't "look like a 'fro."
"She's a model. The hair is not offensive and people need to just stop trying make something out of nothing. I've seen plenty of white models where there hair like this and nothing was said," one person wrote.
Another added: "If you look at the ensemble as a whole instead of the hair alone, it looks like an intimate tribute to fashion as it was around 1900. Hair was kept high and curled tightly and women wore collared gowns with lace, and this look is quite 'undone'- which could be the reason they made her hair look teased and more like an Afro..."
Vogue issued a statement about the backlash to E! News on Monday.
"The image is meant to be an update of the romantic Edwardian/Gibson Girl hair which suits the period feel of the Brock Collection, and also the big hair of the '60s and the early '70s, that puffed-out, teased-out look of those eras," the magazine said. "We apologize if it came across differently than intended, and we certainly did not mean to offend anyone by it."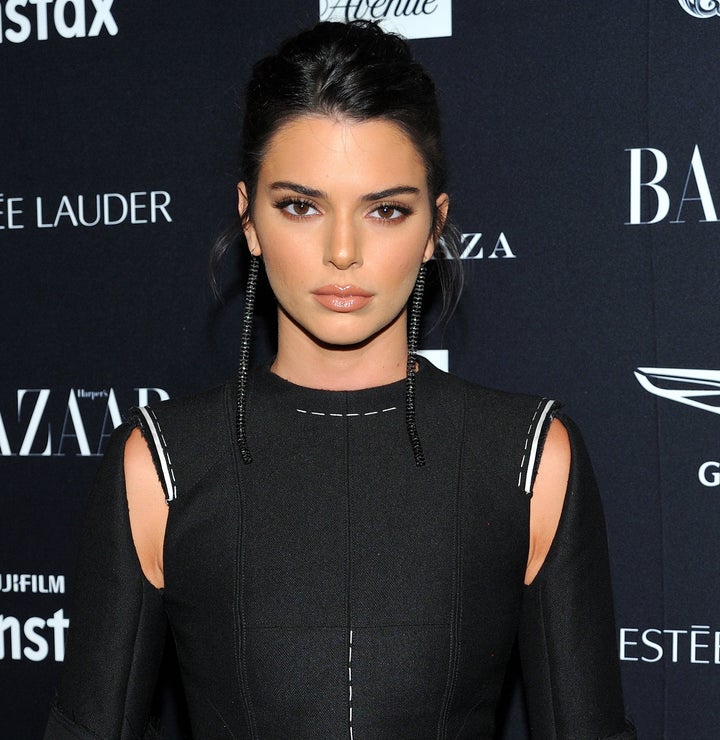 "I was never one of those girls who would do like 30 shows a season or whatever the fuck those girls do. More power to 'em," the model said in an interview with Love magazine in August.
"But I had a million jobs, not only catwalks but everything else. The whole combination was very overwhelming, and I started to freak out a little bit and needed to take a step back."
She later claimed that her words were "twisted & taken out of context."