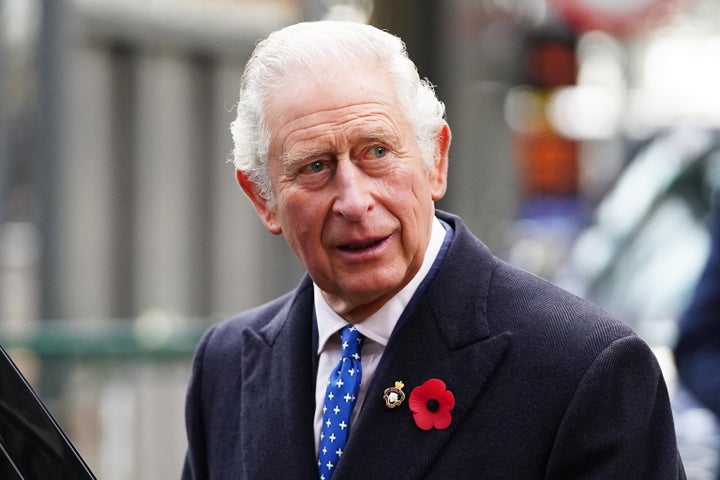 The U.K. anti-monarchy group Republic released the results of a new YouGov poll this week revealing that 52% of Britons are not interested in King Charles' coronation next month.
The poll, commissioned by Republic, surveyed 2,002 adults in Great Britain at the end of March.
Fifteen percent of respondents said that they were "very interested" in the coronation, while 29% said that they were "fairly interested." An additional 24% said they were "not very interested," and 28% labeled themselves "not interested at all."
Asked about funding for the ceremony and celebrations, 37% of those surveyed said that they believed the royals should pay for the entire coronation themselves, while 36% wanted to see both the U.K. government and the monarchy pay. Meanwhile, 15% of respondents said that the U.K. government should pay for the entire thing, and 12% answered that they "don't know."
Graham Smith, CEO of Republic, said in a release accompanying the poll that "it's easy to be fairly interested even if you're also fairly indifferent to the monarchy."
"It's a big event that's being endlessly promoted with few critical voices being heard on TV and radio," he said, adding that, it's "a far cry from the national enthusiasm and celebration being projected by some in the media."
"The picture is clear: we are not a nation gearing up to celebrate the coronation - and that's a good thing," Smith added. "Most of us aren't that interested, and most of us think the royals should pay. A growing number of us want the monarchy abolished."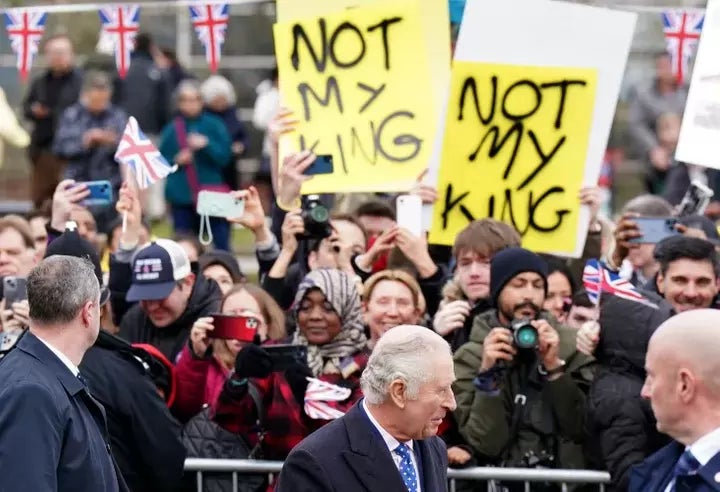 After Charles became king following the death of his mother, Queen Elizabeth, in September, Republic pledged to protest at the coronation. The group has also organized demonstrations leading up to the big weekend.
Republic plans to protest at Charles' first Maundy Service as king on Thursday. The service, which will take place in York this year, will see Charles and Camilla handing out money to members of the community.
"Again we'll be challenging Charles to speak to us, even to debate with me live on air, to answer a string of serious questions about cash for honours, tax dodging and why he's protecting his brother," Smith told HuffPost by email on Tuesday.
He added that the group is "keen to keep protesting wherever he goes to drive home the fact there's a growing opposition to the monarchy."
Buckingham Palace released more details about the coronation on Tuesday, unveiling the official invitation and confirming details about the role Prince George will play.
The palace also shared the first official portrait of Charles and Camilla. Her title on the official coronation invitation raised eyebrows for some.
Popular in the Community