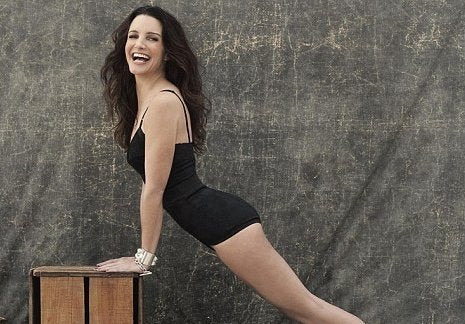 Kristin Davis says that at 45 her career is better than ever and opens up about aging and weight in Hollywood in an interview with UK's Red magazine, out Wednesday. Here are some excerpts:
On pressure to be thin:
"You get a lot of criticism out in the world or on the internet about how you look. Fat here, fat there. Hippy this, hippy that. That has been my entire career. But never at work. No one at Sex And the City has ever asked any of us four girls to lose weight. Thank God."
On getting older and staying successful:
"Remember when we were young, the actresses that we liked? They were young, even though they seemed older to us. And you thought that you had to make it in your 20s, like if you weren't going to make it on your 20s, you weren't going to make it. So the fact I would be turning 45 and be the busiest, most successful I've ever been is very, very odd. And it is all because of Sex and the City, really."
On the boon Sex and the City was to her career:
"I think I would have done okay without it, but I don't think any of us would have had this kind of career at this age if it hadn't been for the larger thing Sex and the City turned out to be, culturally. I do feel incredibly lucky."
Popular in the Community