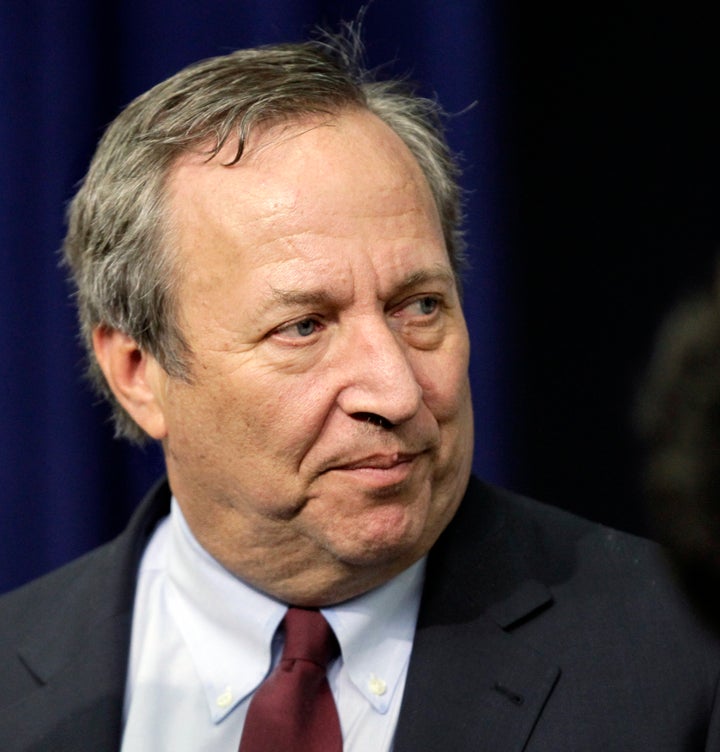 NEW YORK -- Former Treasury Secretary and former Director of the White House National Economic Council Lawrence Summers will be taking a position on the board of Square, a San Francisco-based company that offers individuals and businesses a way to accept payments on their mobile phones.
In an official announcement on Wednesday, Square CEO Jack Dorsey -- also the Executive Chairman of Twitter -- said, "We are proud to have Larry join our board and we welcome his insight and decades of leadership to our growing company. Square is at a key point in our trajectory and we know Larry will contribute tremendous wisdom and expertise toward our continued success."
Summers did not immediately respond to request for comment Wednesday.
Founded in 2009, Square launched to the public in early 2010. Summers, also the former president of Harvard University, will likely increase the organization's market clout, especially ahead of an expected IPO.
"Square is certainly kind of a dream team -- with Jack Dorsey, Keith [Rabois] and Vinod Khosla," said Chris Dixon, the co-founder of Hunch, an online recommendation service, and Founder Collective, a seed stage venture capital company. "They already have a ton of momentum, and [the addition of Summers] just adds momentum."
With his considerable financial bona fides, Summers will likely provide strategic guidance to the Square management team. According to Dorsey, the company is processing $3 million in transactions every day.
David A. Jones, Jr., chairman and managing director of early stage investment fund Chrysalis Ventures, said companies like Square are "growing at the intersection of the old established world-meets-really exciting mobility and tech."
Summers will be able to help the company navigate the "the pressure and opportunity of fast growth" -- in an environment where Square must connect to the "old" economy, Jones said. "Things still have to be paid for, credit cards still have to be regulated," he noted. "It's not like Twitter or Facebook, where it's an entirely new space."
Moreover, Jones explained, established board members like Summers would be able offer sense of context for the relatively young company, and help prioritize options during a time of rapid growth. "[Summers'] experience as a university president, counselor and treasury secretary could be very relevant," he added.
In the end, it will be the chemistry between board directors like Summers and the Square management team that will determine the company's success, according to Tim Draper, a founder and a managing director of Draper Fisher Jurvetson, an early stage venture capital fund. "I believe that a good board can make a big impact on a company," said Draper. "A bad board can kill a company. Ultimately, it is the entrepreneur and the team that make it all happen."
Popular in the Community