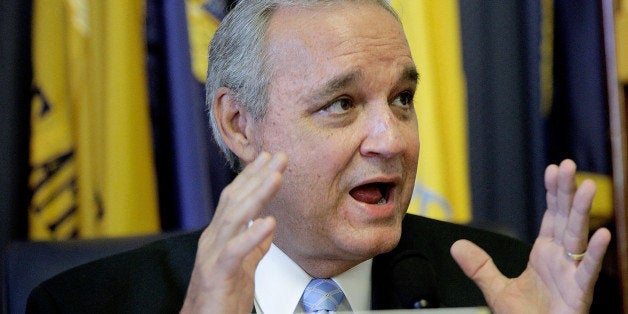 WASHINGTON, June 24 (Reuters) - Cost estimates of up to $50 billion a year for a veterans emergency medical care bill drew sharp criticism on Tuesday from lawmakers who said they were grossly inflated and would complicate negotiations over final details of the legislation.
The measure, with slightly differing versions passed by both the Senate and House of Representatives, would allow veterans a two-year period to seek private care at the Department of Veteran Affairs' expense if forced to endure long waits at the agency's facilities or if they live more than 40 miles away.
House Veterans Affairs Committee Chairman Jeff Miller said Republicans on a negotiating panel want to find savings to offset the costs of the measure, but they believe the Congressional Budget Office estimates are unrealistic.
The non-partisan CBO issued a preliminary estimate that these provisions would cost the Department of Veterans Affairs $35 billion through 2016, and if left in place therafter would about $50 billion a year.
A CBO spokeswoman was not immediately available to comment on the estimate. The agency had previously said the bill's budgetary effects were "highly uncertain" because of difficulty in predicting behavioral changes among veterans due to increased access to private care.
With fresh government reports detailing deeper problems with VA mismanagement this week, lawmakers want to pass a final version of the VA legislation as quickly as possible. But disputes over money could slow things down.
Several lawmakers at an initial meeting of House and Senate negotiators said the estimate improperly assumed that about 8 million eligible veterans not yet enrolled in the system would seek VA care, nearly doubling its patient population.
"Is the CBO product that they've produced reflective of anything sane?" asked Senator Richard Burr, the top Republican on the Senate Veterans Affairs Committee.
"This is ludicrous. This is impossible for us even to start an intelligent discussion on what we put in legislation when we've got numbers that are just so grossly out of line," he said.
Miller said he would press CBO for a "realistic" cost estimate and anticipates a new one that is significantly lower.
"We want to try to find the offsets necessary to pay for the legislation. That's not going to be an easy task, but it's one we're committed to looking fully at over the next several days," Miller told reporters.
Finding more than $35 billion in budget savings would be a difficult task at any time, but could especially be problematic this summer, as lawmakers are already scrounging for savings to fund highway projects.
Miller declined to estimate a timeframe for a funding deal, but said he hoped to reach consensus on broad parameters of the measure before Congress leaves for a July 4 break on Friday. The measure also provides the VA with greater authority to fire poor performing employees. (Reporting By David Lawder; Editing by Diane Craft)
REAL LIFE. REAL NEWS. REAL VOICES.
Help us tell more of the stories that matter from voices that too often remain unheard.
BEFORE YOU GO
PHOTO GALLERY
Veterans Affairs Secretaries