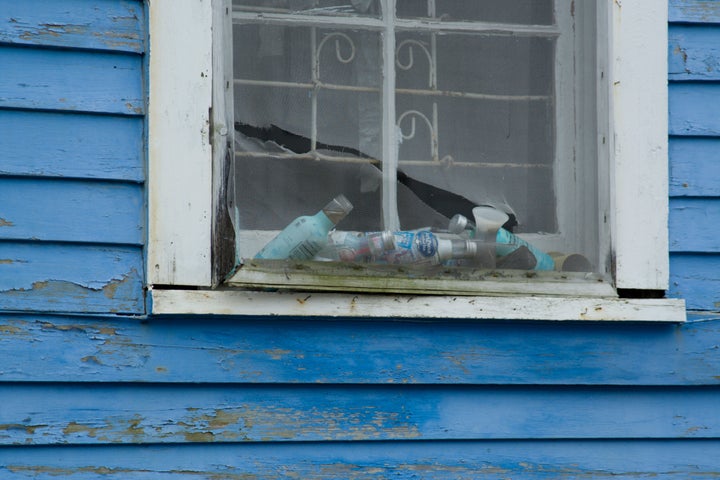 The number of children considered at risk of lead poisoning jumped by more than five-fold on Wednesday, as the U.S. Centers for Disease Control and Prevention lowered its threshold for the diagnosis.
Children's health advocates applauded the decision, but also expressed concern that recent congressional budget cuts will drastically limit funds that could help affected kids and prevent further poisoning.
In January, a CDC advisory panel recommended that the threshold at which a child is deemed to have lead poisoning should be cut in half, from 10 micrograms per deciliter of blood to 5. By accepting the panel's recommendation, the CDC now effectively increases the number of children under age 6 with elevated blood lead levels from approximately 77,000 to 442,000.
Rather than a doctor telling parents that their child's blood lead test "came back negative" when, say, the result is 7 micrograms, now those parents will be armed with information that might help them monitor and reduce further exposures.
Among Norton's recommendations: removing old leaded windows, repairing paint that is chipping or peeling, using a HEPA vacuum and keeping kids' hands washed.
"We are dealing much more frankly with parents about the threats that lead poses to their children," she said. "For generations we've allowed families to think their children were safe, while in fact they were being impaired by lead."
Experts emphasize that the new level remains more or less arbitrary. "There is no safe level," said Dr. Philip Landrigan, chairman of the department of preventative medicine at the Mount Sinai School of Medicine in New York City. "Lead is toxic to the developing brain at low levels. Prenatal exposure causes brain damage. Exposure to an infant or toddler causes brain damage."
"But none of us is pushing for a zero standard," he added. "That's just not doable. There's too much lead in today's world."
The main source of children's lead exposure remains the flakes and dust generated by lead-based paint, which can settle on everything from windowsills to toys. Young children who spend a lot of time crawling on the ground and putting things in their mouths are particularly prone to exposure. The effects can turn up years later in the form of behavior problems, lower IQ, even heart and reproductive problems.
Lead-removal programs have made significant progress in recent years, but as The Huffington Post reported in March, funds for the CDC's Lead Poisoning Prevention Program have been cut by 93 percent -- down to $2 million this year from $29.2 million last year. The money is primarily funneled to state health departments for childhood screening, education programs and data collection. Another large chunk of money for lead poisoning prevention comes from HUD, but its support for cities, counties and states to get lead hazards out of homes has also decreased in recent years. Further, HUD-supported work often relies on data from CDC programs.
In Wednesday's response to the advisory committee, the CDC expressed its concern about the dearth of resources in the face of an inflated case load. "These reductions limit CDC's ability to fully implement many of these recommendations in the short term," the statement said.
Rebecca Morley, executive director of the National Center for Healthy Housing, pointed to ominous new studies on academic achievement. She said third-grade test scores, which are highly correlated with high-school drop out rates, were significantly lower among children exposed to lead -- even at blood levels as low as 3 or 4 micrograms per deciliter.
"We're really putting ourselves at a disadvantage nationally in terms of education and crime," Morley said.
"The brains of today's children are the security of the nation a generation from now," Landrigan added. "There are high stakes here."
Related
Popular in the Community