A bit of a scary moment late in the second quarter came for LeBron James after he fell into a camera guy sitting courtside during Game 4 of the NBA Finals on Thursday, before the Cavaliers lost to the Warriors, 103-82.
James, who was driving to the basket and blocked by Golden State's Andrew Bogut with less than five minutes left in quarter, then collided with a cameraman sitting on the court behind the basket. And it did not look good.
James stayed on the ground for a lengthy moment, both hands clutching his head, clearly in a lot of pain. Others started calling for towels and the player looked visibly shaken up.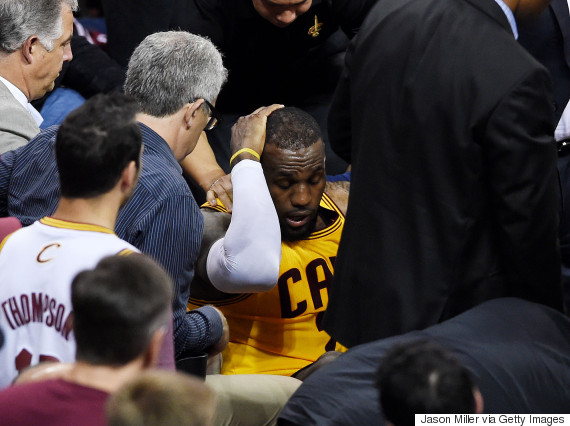 (Credit: Getty)

And as if James isn't already giving his all in the series, after getting some medical attention -- AND BLOODY TOWELS -- remained IN. THE. GAME.
That's right, after this...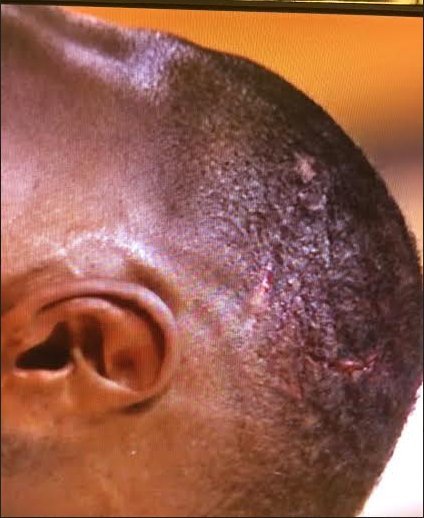 James WIPED BLOOD OFF OF HIS HANDS and shot two free throws...
Following that, Warriors Coach Steve Kerr called a timeout. Returning to play, James drew another foul and remained on the court through the end of the first half, which ended with the Warriors leading the Cavs, 54-42.
Later in the game, LeBron spoke about the injury, saying he didn't receive any stitches.
And this isn't the first time even during this NBA Playoffs run that LeBron has tussled with a cameraman. He clipped his ankle during the Cavs' series against the Atlanta Hawks. After that game, James said the cameraman's "foot was out further than it should be."
But as in Thursday's game, LeBron added at the time that he was "happy that it didn't cost me the rest of the game." Cameramen of the world, you have met your match. LeBron James is literally not of this world.
However, while his heroics were on full display at Cleveland's Quicken Loans Arena, they were not enough as the Warriors managed to gut out the victory. LeBron managed 20 points, 12 rebounds and eight assists, but the series is now tied 2-2 and will continue with Game 5 in Oakland on Sunday.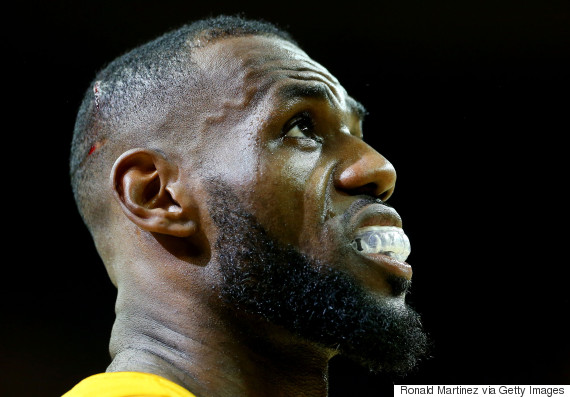 Before You Go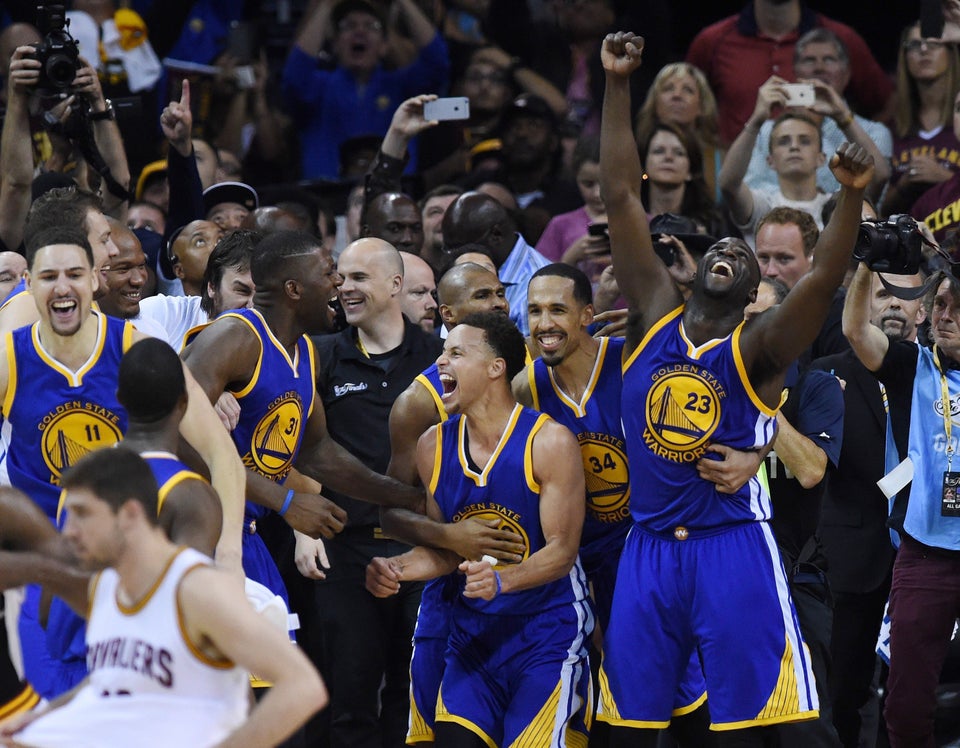 Some Cool 2015 NBA Finals Photos
Popular in the Community