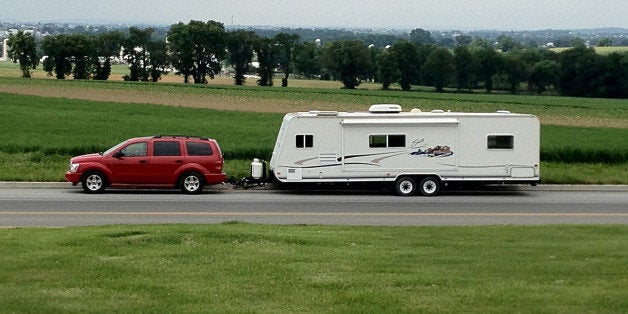 Elayne and Martyn Arnold were in a sticky situation. The couple had always dreamed of being homeowners, but three years after purchasing a home in Spring Valley, Arizona in 2005, they found that it was the opposite of what they had imagined.
When the economy crashed in 2008, their home no longer became a relaxing place to come home to. Instead, the Arnolds found that they were constantly struggling to make ends meet.
"We'd been working with the bank for three years trying to get on a government program that would supposedly help us out," Elayne, 58, told The Huffington Post. "They kept approving us for one program after another, and then delaying it until the program would end. It just kept happening over and over again."
One day in 2011, as she sat feeling exhausted and discouraged in the living room, Elayne had a thought. Why not buy an RV trailer and let the bank do whatever it wanted with their house? Both she and her husband worked remotely -- Martyn as a computer consultant and Elayne doing transcription work -- and they loved to travel, so it could be the perfect solution for them. At that moment, Martyn walked into the room.
"Why don't we just buy an RV and give the house back to the bank?" Elayne said, and Martyn immediately replied, "I was just thinking that!"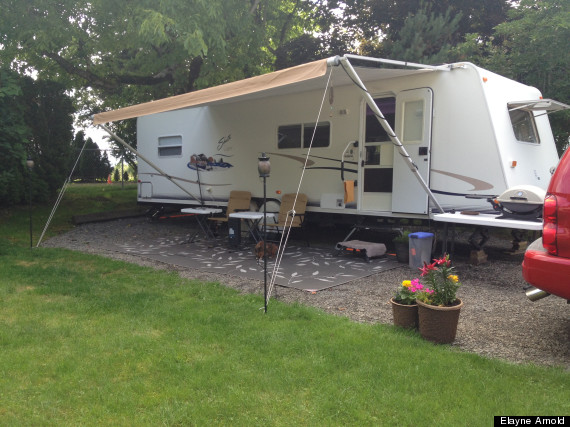 The Arnolds purchased an older RV and converted the dinette into an office.
The couple's problems weren't solved overnight, of course. They had to go through the foreclosure process and sell all of their possessions. But once that was done, they purchased a used recreational vehicle, converted the dinette into an office space and hit the road.
"We were suddenly way, way less stressed," Elayne said. "Being able to think about where we want to be and have the freedom to make that happen was huge for us."
These days, the Arnolds live a pretty simple life. They're in Northern Arizona for the summer, where they both spend their days working outside on their laptops, going on hikes and getting to know new people in their area.
"Now we can spend our money differently, and that's really a nice freedom," Elayne said. "We meet new people all the time. Some people we form really strong attachments to, and we keep meeting up again. And that's really wonderful. We're pretty social, so that's a lot of fun."
Come fall, the Arnolds will head back to Spring Valley to see some of their old friends, then explore the Tucson area. And they have even bigger plans on the horizon: Next summer they'll visit their daughter in Portland, Oregon, and in three years they'll drive to Maine and follow the changing of the leaves down to New Jersey, where Martyn's parents live.
"I read a phrase this morning by a person named Jim Collins that called what we do in our culture 'the undisciplined pursuit of more,'" Elayne said. "I think maybe the life we've chosen is a reaction to that. You could describe what we are doing as 'the discipline of living with less,' and it fulfills us in a way that our former lifestyle never could."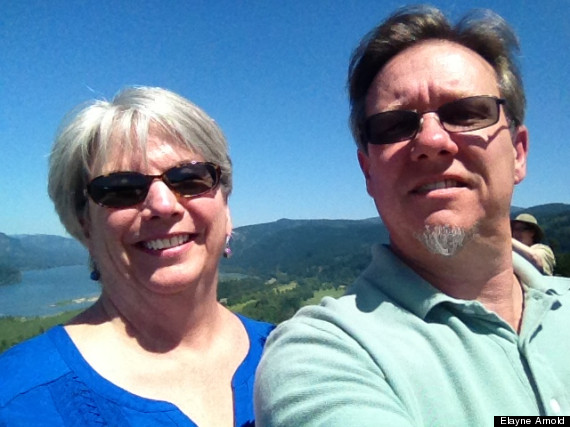 Elayne and Martyn Arnold are spending the summer in Northern Arizona.