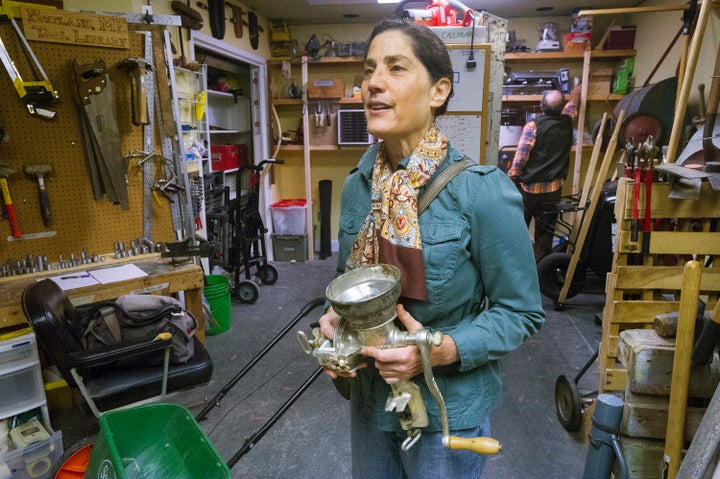 Have you ever checked out a sewing machine from your local library? What about a guitar or a 3D printer? If you haven't, you might soon.
Public libraries across the country are housing so-called "libraries of things," from which people can borrow useful items for a short time instead of buying them outright. This is a largely hidden feature of the growing "sharing economy," but it may be poised to take off as many Americans become increasingly concerned about waste and environmental sustainability.
"There is definitely a growing trend in this direction," Saif Benjaafar, professor of engineering and director of the sharing economy initiative at the University of Minnesota, told The Huffington Post. "In the long run, I expect the ownership of many categories of products to go down, in favor of accessing these products on an on-demand basis."
Talk of the sharing economy tends to revolve around flashy startups -- Uber and AirBnB, for example -- that disrupt markets by making existing products and services more convenient. But public libraries were sharing before sharing was cool, lending books and other goods to people who, in some sense, collectively own them.
"We're the original sharing economy," Rivkah Sass, executive director of the Sacramento Public Library in California, told HuffPost.
The Library of Things program at the SPL is one of the best examples of a nonprofit sharing economy springing up in a public library. The SPL launched the program after patrons began requesting decidedly non-literary items, like sewing machines and specialized cookware.
"We were looking at the generation coming up that doesn't necessarily want to own things," Sass said. "They don't need a pressure cooker to store on a shelf and gather dust."
Researchers call items like pressure cookers and sewing machines "lumpy" goods. They're things that people tend to use infrequently and are inconvenient to keep around.
Since the SPL opened its Library of Things, the number of monthly visitors has increased, and librarians are fielding more and more requests to add items to the program's inventory. Sass hopes the library will add sports and camping equipment soon.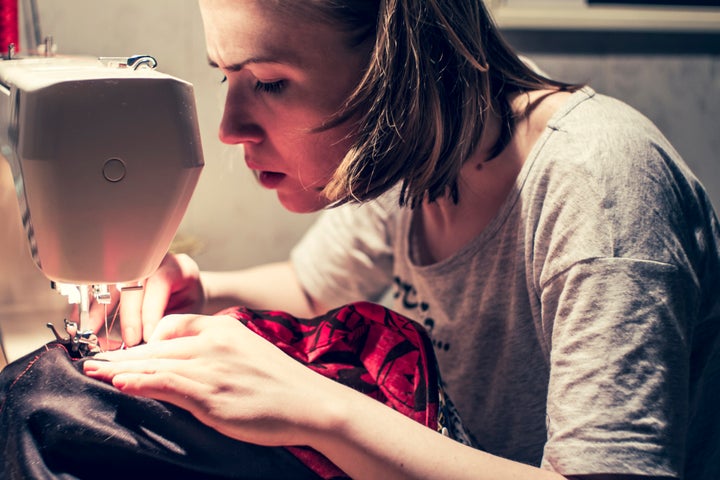 While Sass said she sees Sacramento's library as a "model," she noted that libraries of things aren't all that new. In 1979, the city of Berkeley, California, opened its storied tool library, where residents can check out everything from a hammer to a toilet snake. There's a similar tool library in Portland, Maine. The Flinn Gallery, at the Greenwich Public Library in Connecticut, has been lending artwork to patrons for decades.
"Libraries have been doing this for a really long time -- lending art, cooking utensils, tools," Sass said.
But Sass is now observing a new wave of enthusiasm for libraries like Sacramento's.
"I've been a librarian for 35 years, and this is the most exciting time I've ever experienced," Sass said. "There's something about it right now that's really resonating with people. I think that's the coolest aspect."
More and more Americans prefer to share things or own them collectively, research shows. Improvements in digital technology are helping to grow the sharing economy, as apps and social networks make it easy to connect would-be borrowers with people willing to share, Benjaafar said.
In addition, Americans, especially on the left, are increasingly committed to protecting the environment.They've also become conditioned to expect things to show up when they need them and go away when they don't.
"I've been a librarian for 35 years, and this is the most exciting time I've ever experienced."
Sass suspects people's changing attitudes toward the environment and private ownership help explain the popularity of Sacramento's Library of Things.
"I really see this as a much bigger societal trend," Sass said. "We're seeing a shift in what's important to people, and that's where this comes from."
Declining ownership doesn't necessarily mean declining consumption or waste, Benjaafar noted. That's because sharing services tend to increase the number of people using any given item -- and in some cases, having more users creates more waste.
When it comes to cars, which spew carbon dioxide and other pollutants into the atmosphere each time they're used, having fewer owners but more users can actually create more pollution, according to Benjaafar. (There is disagreement on this point, however.)
But when you look at items stocked by libraries of things, fewer owners and more users usually cuts down on waste. When people share a sewing machine, for instance, it reduces the number of people buying a sewing machine, using it a few times and then throwing it away.
"Economy-wide, there is significant waste associated with these cheaper items, as they tend to be poorly maintained and frequently replaced," Benjaafar said. "The concept of Library of Things has the potential of significantly reducing such waste."
For Sass, the Library of Things is as much about sharing as it is about returning the library to a central place in American life.
"I really want people to understand that libraries are probably the most significant American institution," Sass said. "I'm a librarian so take that with a grain of salt."