In her new memoir, Unfiltered, actress Lily Collins gets real about her relationship with her famous dad, Phil Collins. And she doesn't hold anything back. 
In an open letter (to her dad, and all dads) published in the book, Lily details the way she felt growing up with a father who wasn't always around.
"Because my dad was often gone, I never wanted to do anything that would make him stay away even longer," she wrote (via People), adding that she was always careful about what she said to her dad, as she didn't want him to think she "was angry or didn't love him." 
When Lily was 5, her parents divorced. (Her mom is Jill Tavelman, Phil's second wife.) As she explains in her book, her dad then "moved from our home in England to Switzerland, where he stayed for more than 20 years." 
The "Rules Don't Apply" star wrote that she knew her dad loved her, but that, understandably, not having him around was tough on her. 
"I've realized that many of my deepest insecurities stem from these issues with my dad," she wrote, via People. "It's taken me over a decade to resolve some of them (others I'm still resolving) and to finally build up the courage to speak my mind to him."
Lily continued, noting that while she doesn't excuse some of her father's choices, she's learning to accept his actions and "vocalize how they made me feel." 
"I now understand that my frustrations surrounding our communication are not about changing you, but accepting you as you are," she wrote. "I forgive you for not always being there when I needed and for not being the dad I expected. I forgive the mistakes you made."
Finally, she added, "There's still so much time to move forward. And I want to. I'm inviting you to join me. I'll always be your little girl."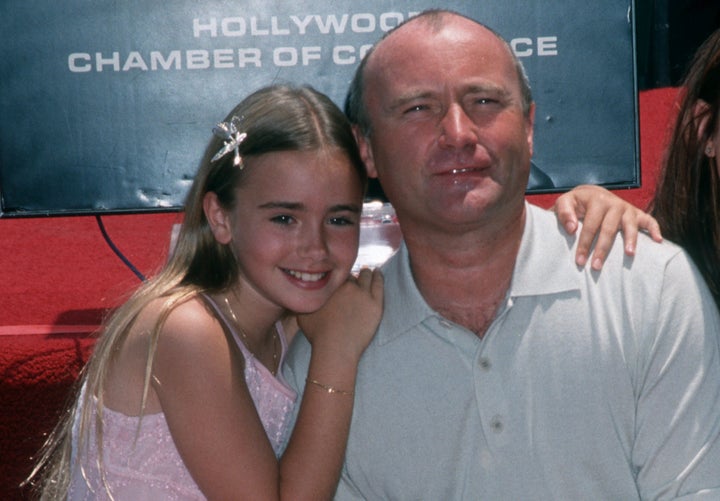 BEFORE YOU GO
PHOTO GALLERY
Celebrity News & Photos: 2017