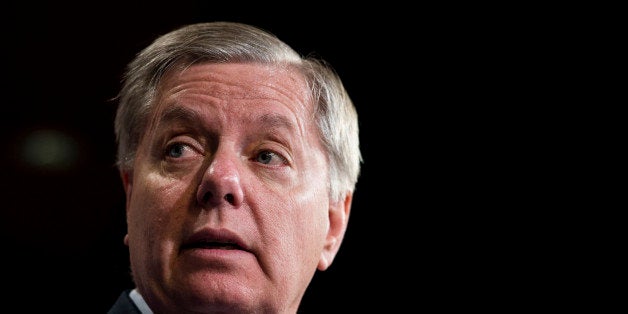 WASHINGTON -– Sen. Lindsey Graham (R-S.C.) will attend a fundraiser co-hosted by one of the nation's top environmental advocates on Thursday, according to an invitation of the event obtained by The Huffington Post.
Fred Krupp, president of the Environmental Defense Fund, is co-hosting the fundraiser for Graham in New York at the home of Julian Robertson, a retired hedge fund manager.
Graham has so far successfully maneuvered through a surprisingly drama-free primary for his Senate reelection. His willingness to raise money from a top environmentalist suggests he's not exactly fretting political blowback that may come from his conservative base when voters go to the polls on June 10.
Graham's Senate office did not return a request for comment. In a statement to The Huffington Post, Krupp called the senator a "friend of mine."
"I don't always agree with him on every issue," Krupp said, "but the Senator cares deeply about South Carolina and the future of our country."

Krupp is one of 18 co-hosts of the Thursday event. Co-chairs are asked to donate $5,200, vice-chairs are asked to give $2,600, and attendees are asked for $1,000 donations. The Environmental Defense Fund said Krupp is representing the Environmental Defense Action Fund, the group's 501(c)(4) arm, in co-hosting the event.

Graham has been a bit of a chameleon on environmental issues. In 2009 and early 2010, he partnered with Democrat John Kerry and independent Joe Lieberman to craft legislation that would have put in place a cap-and-trade system to address planet-warming emissions. Graham got credit at the time for being one of a very few Republicans who would say on the record that greenhouse gas emissions were bad, and that that "reason, logic and good business sense, and good environmental policy, will trump the status quo."
The Environmental Defense Fund, and Krupp in particular, played a key role in getting Graham to advocate for the bill.

But in April 2010, Graham walked away from the bill, citing concerns over the legislative timing. He balked at indications that Senate Democratic leaders would try to move on immigration reform before the climate and energy measure.

After that, Graham said a variety of things that were less enthusiastic about acting on climate change. He argued that concern about global warming was "alarmist" and that "the science is in question."

Graham has, however, supported other measures that environmentalists like, including conservation efforts in the Farm Bill, the Land and Water Conservation Fund, and a new endowment for protection of the oceans.

Environmental groups have been starved for Republican allies in recent years. There is a routine debate among operatives over how much time and resources they should spend in support of such lawmakers, who are cognizant that a conservative opponent could use support for the environment as ammunition.
Krupp said the Environmental Defense Action Fund is supportive of Graham. "We've worked with the Senator in the past and hope to continue to work with him in the future," he said.


Before You Go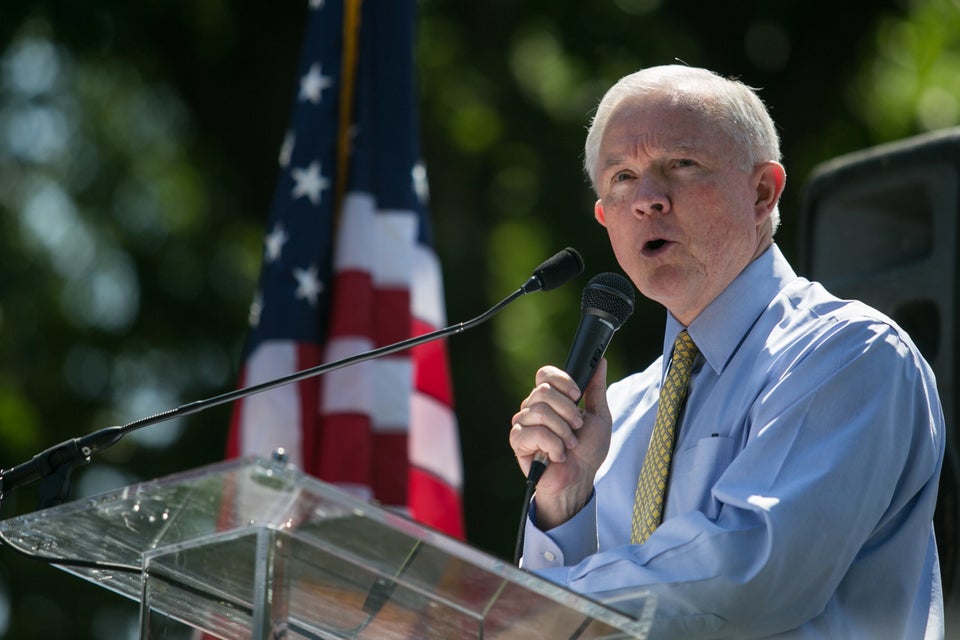 Senate Seats Up For Grabs In 2014
Popular in the Community