Jonathan Hawkins, a teacher living in Seoul, South Korea, captured this video during a visit to the Modisa Wildlife Project in Botswana, according to Mikkel Legarth, co-founder of the project. One of the co-founders of the preserve, Valentin Gruener, developed a close bond with some of the lions, including this lioness who he helped raise that gives Gruener a giant hug when she's released from her enclosure.
It's just about the cuddliest greeting an apex predator could possibly give.
Correction: This article, following the Daily Telegraph, originally identified the man in the video as Jonathan Hawkins, who was actually the cameraman.

Before You Go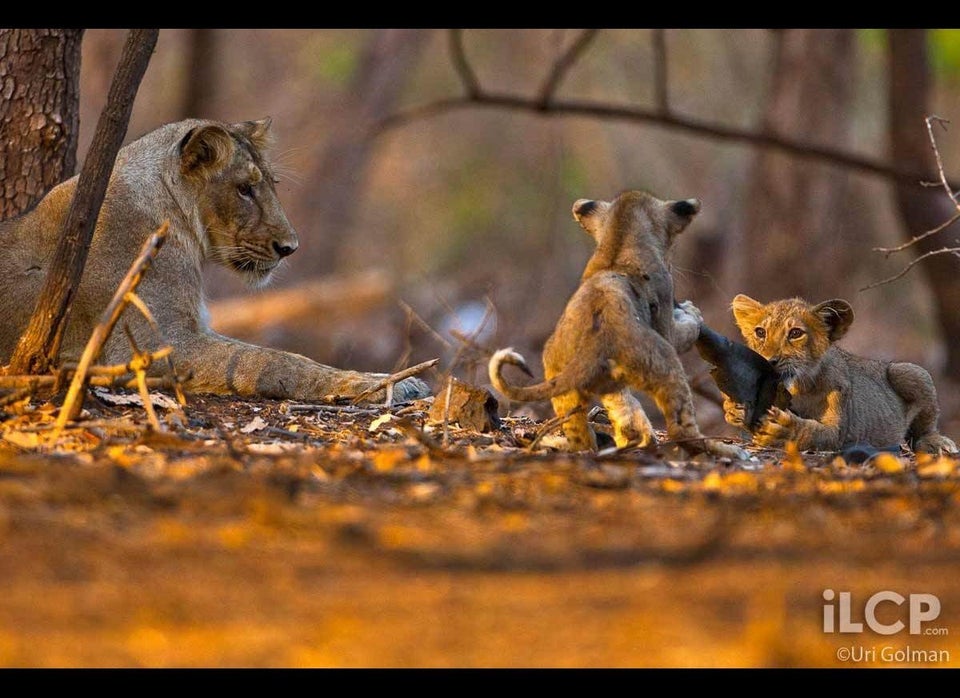 Lions Of Gir
Popular in the Community