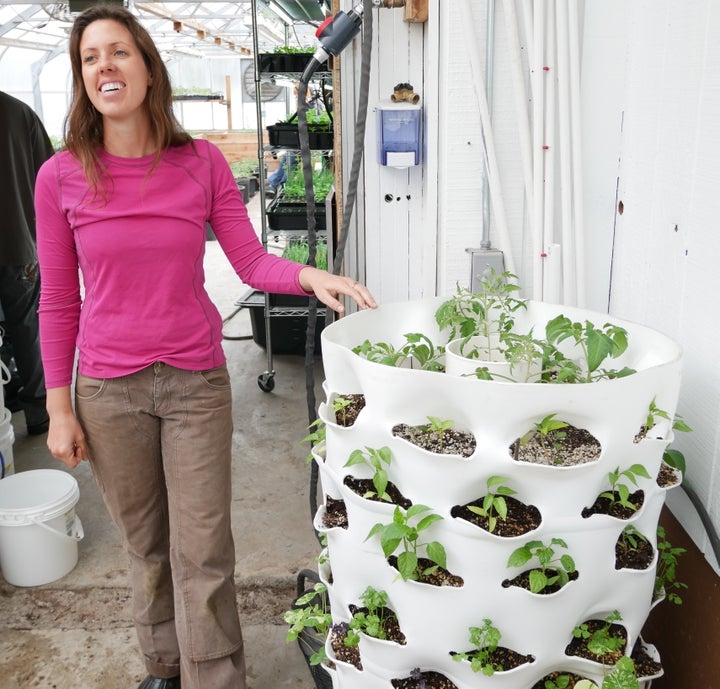 Nestled into the rugged beauty of rural Montana is the town of Livingston. Its proximity to Yellowstone National Park makes it a tourist hub. Outdoor enthusiasts flock here each year, many for the famed fly-fishing on the Yellowstone River.
Despite the benefits from tourism, Livingston remains a town struggling with economic inequality. The median household income is $40,000 a year, well below the United States overall.
Low-income families are more likely to face food insecurity. Around half the students in the Livingston School District qualify for free or reduced-price lunches, according to local educator Rachael Jones, known as "Farmer Jones." She is the director of the Livingston Farm to School program, which uses the district's two greenhouses and four gardens to grow food that supplements school meals while offering kids hands-on lessons.
Research has shown that healthy school meals can enhance academic performance, including improved test scores. Though the Farm to School program is not aimed solely at lower-income students, Jones said such kids are more likely to eat lunch provided by the school. Eventually she wants to get healthy, affordable meals on the plates of every child in Livingston.
The town's school district and community members started the program eight years ago. It's part of the National Farm to School Network, which aims to increase access to local food and nutrition education across the country. Jones, who attended public school in Livingston as a kid, has headed up the local program since 2014.
HuffPost spoke with Jones about her work and some of the challenges she faces in changing food habits.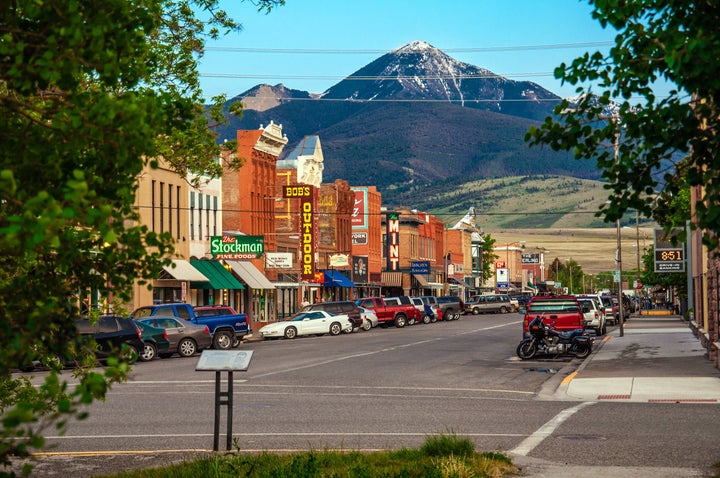 Tell me about the Livingston Farm to School program.
The three pillars of Livingston Farm to School mirror those for the National Farm to School Network: Grow, teach and eat. Kids growing food for kids, kids gaining skills and habits that will help make them healthy adults and informed consumers, and local foods for local kids. The program also integrates experiential learning inside and outside the classroom.
Farm to School enriches curriculum in all of the elementary school through garden lessons, cafeteria and kitchen lessons, and classroom lessons. We are simultaneously investing in local Montana foods and the kids' attitudes and behaviors about the foods.
What problems does the Farm to School program address?
Livingston has a really unique socio-economic situation. There is a tremendous amount of wealth in the area around Livingston, and there's a tremendous underbelly of poverty within the city limits.
Food scarcity is absolutely a challenge here. There are many students on these free and reduced meal plans that eat school meals, and that might be their only meal per day. In many places around the country, if you can't pay for your school meal, you don't eat. Well, here, we don't turn anyone away.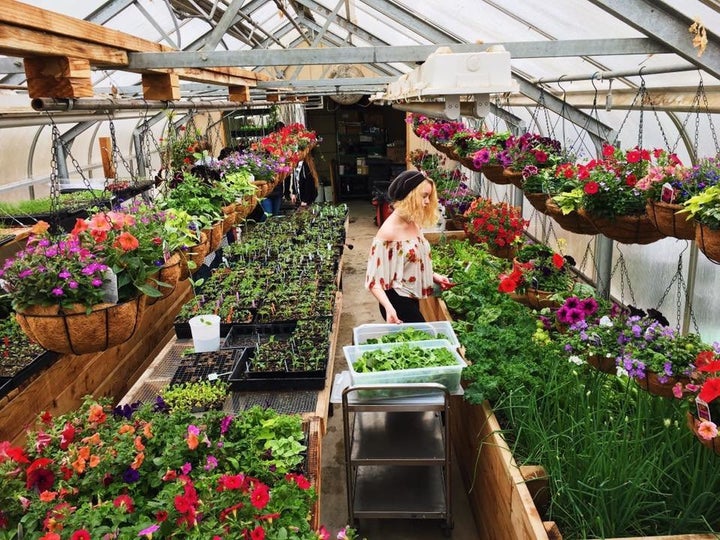 Do you feel the program is well supported?
The school district provided me with a master key for the district. Literally keys to the castle. It really did provide me access to all of the boilers where I needed access to the irrigation systems, and it provided me with access to all of the classrooms. It really was an important metaphor for what the district was willing to allow.
We've been able to secure funding externally through ... different donations to the school district, but it's been increasingly challenging to secure this funding.
What made you want this position, and what keeps you inspired?
When I grew up, a big force in my life was my grandma Ethel. She taught me from a really early age the value of growing your own food. I worked in her gardens with her, and somehow, through all of those experiences ― eating her cherry tomatoes and canning pickles with her ― it really cultivated this trust and this inherent knowledge in food systems as medicine. I'm so thankful for her!
The most encouraging piece now is when kids understand where their food comes from. That's a life-changing experience for them. Kids growing food for kids. It's magical! We have a fig tree here at the school, and I had two teenagers last year separately look at it and not know what it was. Then they said to me, "Wow! Farmer Jones, this is where Fig Newtons come from!"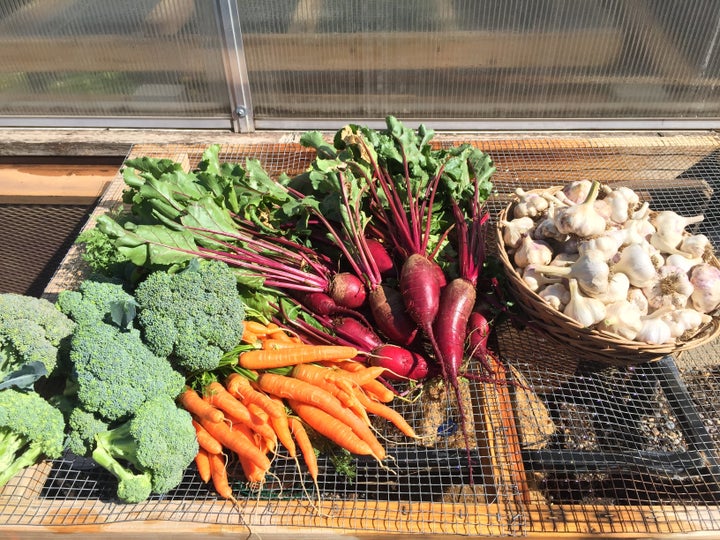 Livingston Farm to School also has an aquaponics component that raises trout for school meals. What's the motivation behind that?
I should say that aquaponics isn't my preferred method of growing, but in terms of a teaching tool, it's so immense. It's so powerful! Trout aren't really aquaponics fish, especially because they live in a cold climate and aquaponics systems tend to be tropical fish. We happen to live about a stone's throw away from the Yellowstone River, which is the longest undammed river this side of the Mississippi. It's really a pretty famous river for fly fishing. We decided on trout in honor of that local tradition.
What are the future plans and goals of Farm to School?
I've got blueprints for a 1,800-square-foot, high-yield production greenhouse that's going to produce 400 pounds of fish annually and 400 heads of leafy greens. Plus more microgreens than we can eat in our school and a tremendous amount of tomatoes and other fruiting crops, probably about 600 pounds or so. We'll actually be producing enough food that the school districts won't have to buy any leafy greens all year long. They'll only be buying them from Farm to School.
My ultimate goal is for Farm to School to become obsolete, for it to be woven into how the school and community normally operate. Until then, I'll continue the work because it's the right thing to do.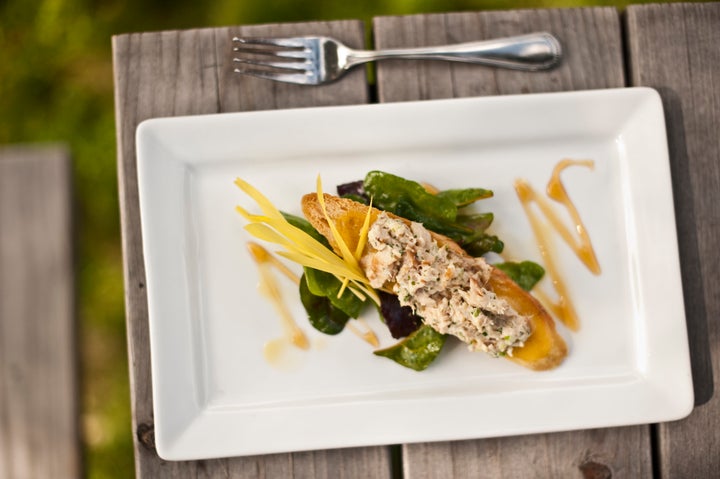 CLARIFICATION: This article initially referred to Livingston as the poorest city in Montana. This has been updated with more specific statistics to better reflect the area's economic condition.