But on Monday, with the debut of her new ad campaign for the Converse x MadeMe collaboration by designer Erin Magee, she, again, reminded us that — hello! — she's not that little girl. The kiddo — the one Madonna sang "Little Star" about as a baby — was wearing a big star in the ad as she posed under a hoodie in what Vogue calls the "new cool woman's uniform" (so it must be).
She looked through shades.
And, yes, she showed off her armpit hair.
That's been her thing — proudly — so suck it internet trolls and other haters. Clearly, she has a rebel heart like her mama — in addition to other traits. We mean — she looks so much like the music icon, but with a uniqueness that is all her own.
The eldest of Madonna's six kids, Lola first teamed up with New York-based "by girls, for girls" brand MadeMe last year. She offered to shoot this campaign after she saw some drawings in designer Erin Magee's office, reports Vogue.
The kid we've watched grow up has long been into fashion since she and her mom had the Material Girl line at Macy's. Remember her blog? She would write about her mom's goofy dancing, share her household rules under the pop queen, including when she would finally be able to dye her hair for the first time, and detailed her summer job folding underwear for Madonna during her MDNA tour. (Is that job on her official resume?!) Lola would also make up words: obsessivo, fabnosity, for rizzle, to the point that she had her own online dictionary.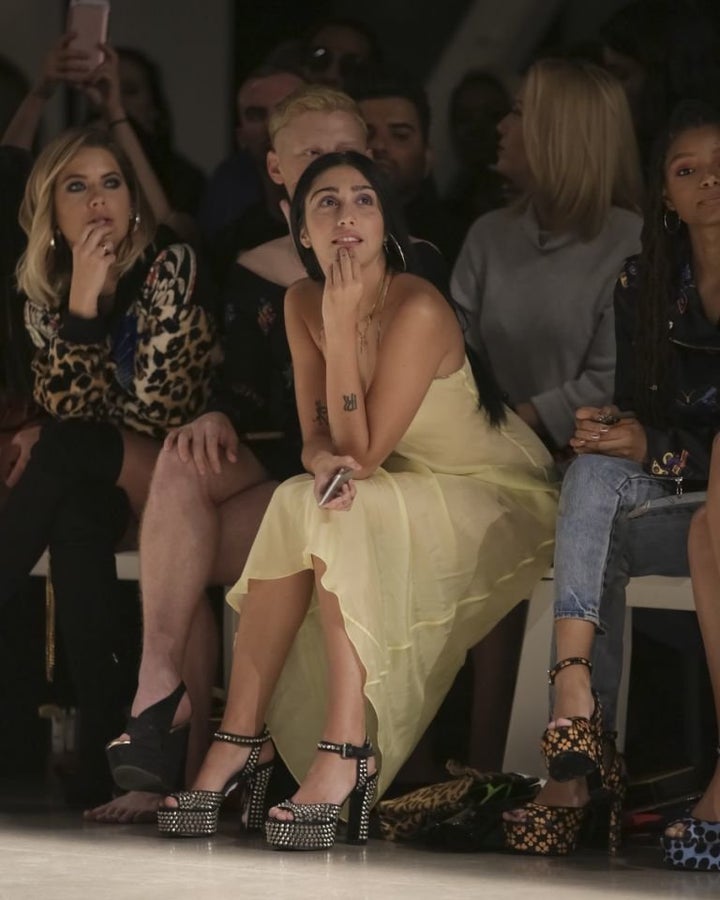 Lola's always been an artsy kid since her days at the so-called Fame school (Fiorello H. LaGuardia High School of Music & Art and Performing Arts) in New York City, when she starred in musicals — and dated Timothée Chalamet. (Yes, we're serious.)
We're not sure if she'll have an official full-time summer job this year in addition to striking a pose — or if you're looking at it here. Does one ad campaign like this — that gets international attention — count for three months of work? If so, that sounds like a dream job for a coed. And, for Lola, a definite step up from folding mom's undies all summer.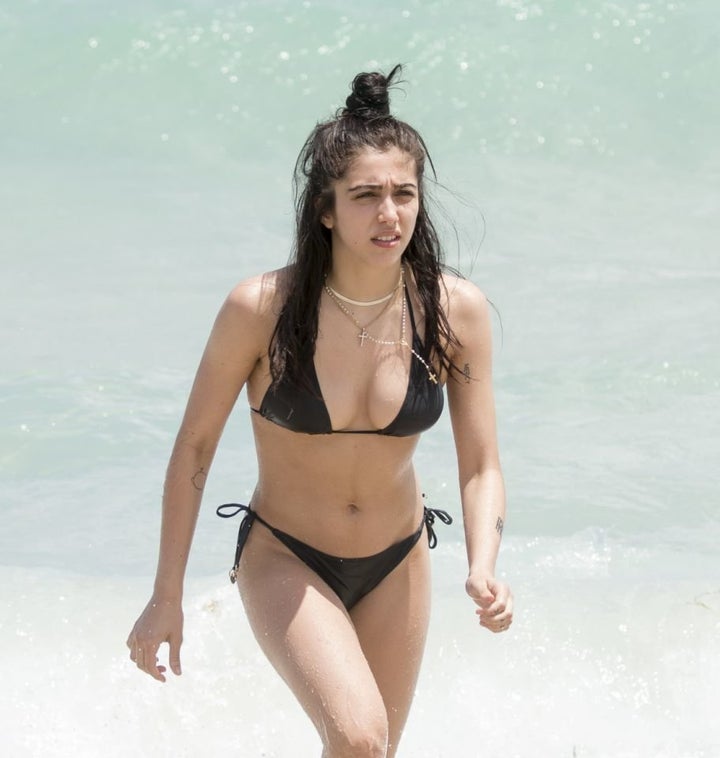 Though there's a possibility Lola, whose dad is celebrity trainer Carlos Leon, will also be taking some summer classes. While People magazine reported in September that she's a senior in college — she attends the University of Michigan in her mama's home state — she doesn't appear on the recent grad list. (Not that there is anything wrong with the four-and-a-half or five-year plan, especially if your famously wealthy mother is footing the bill.)
It seems like there's no rush when she's already landing attention-getting work.
Read more from Yahoo Entertainment:
Popular in the Community