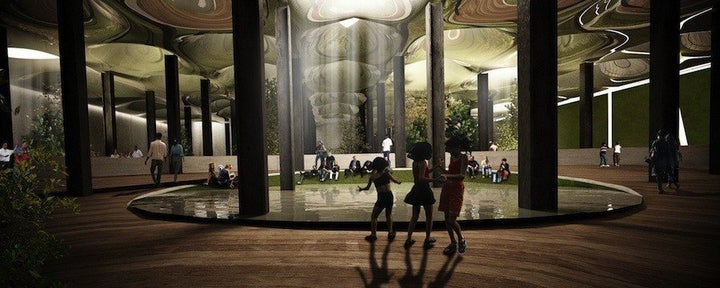 The duo is hoping to raise a grand total of $100,000 and has assembled a video filled with awesome tech renderings of their potential 60,000 square feet (1.5 acres) unique installation to accompany the campaign.
The money will help finance a new technology that, "uses a system of optics to gather sunlight, concentrate it, and reflect it below ground."
As of Thursday, the project has already raised $15,768 from supporters.
Last November, the MTA appeared to give the project its unofficial seal of approval, when the agency's Peter Hine led a video tour of the abandoned space in order to attract awareness to the site.
Perhaps with enough publicity the Low Line will attract Barry Diller/DVF-type patrons (who generously gave $20 million donation to the High Line) to turn the Low Line's ambitions into a reality.
Watch the Barasch and Ramsey explain their awesome designs below:
Related
Popular in the Community