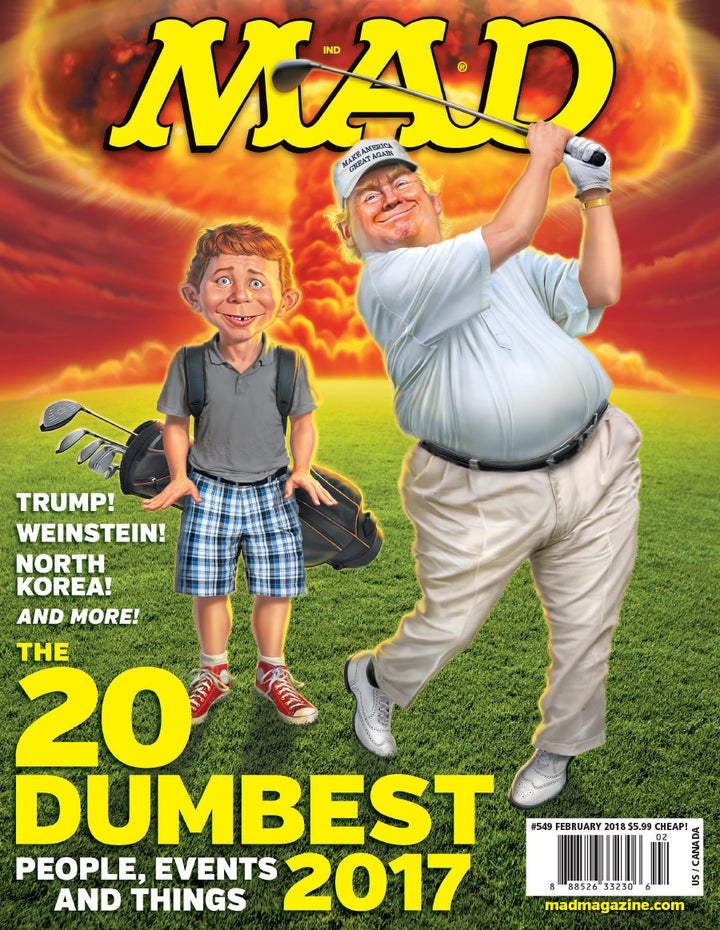 The long-running MAD Magazine has built a strong legacy highlighting humanity's stupidity. This year certainly provided the comedy outlet with a lot of material.
MAD's annual year-end issue, highlighting "The 20 Dumbest People, Events and Things" of 2017, will hit the physical world Dec. 12, though you can grab it digitally Dec. 1.
HuffPost got a sneak peek at the cover and an exclusive look at some interior art, featuring everyone's favorite infantile, nuke-wielding world leaders.