Madonna's Instagram account has become a source of controversy yet again.
The pop star made headlines on Sunday when she shared a photo of a Jewish man and a Muslim man embracing, seemingly about to kiss. In the caption, Madonna included the hashtag of "Rebel Heart," her recent studio album: "This image is 💯. ❤️#rebelhearts."
"Originally this photo was taken for an [ad] for a gay party line called 'Drek' in my studio in Tel Aviv last summer during the last war, during the bombing on Israel," Sade told Instinct magazine. "We were deeply frustrated and fearful with the situation and we wanted to shine some light on both sides of darkness. It was our way to scream for freedom and peace."
"This picture sends a honest message of love, acceptance and freedom, and a strong shout that represents a generation that is tired if wars, tired if hating and suppression," he told The Huffington Post in an email. "We want change. We want love[,] equality and morals. No more violence against the LGBT community! We believe that it's is not to late ... We forgot how to talk to each other, to have sympathy and empathy, to learn from each other's culture[s]. I'm optimist[ic]. I truly am."
In an Instagram post of his own, Sade thanked Madonna for sharing his image, adding, "And let freedom win
Madonna has made waves with her Instagram posts in the past. In January, the singer shared images of social justice revolutionaries like Martin Luther King Jr. and Nelson Mandela, altered to match the artwork of her album, and described the leaders as fellow "#rebelhearts." Some were shocked that Madonna would compare herself to those historical figures while also promoting her album. Last year, she used the word n**** in a post of her son, for which she later apologized.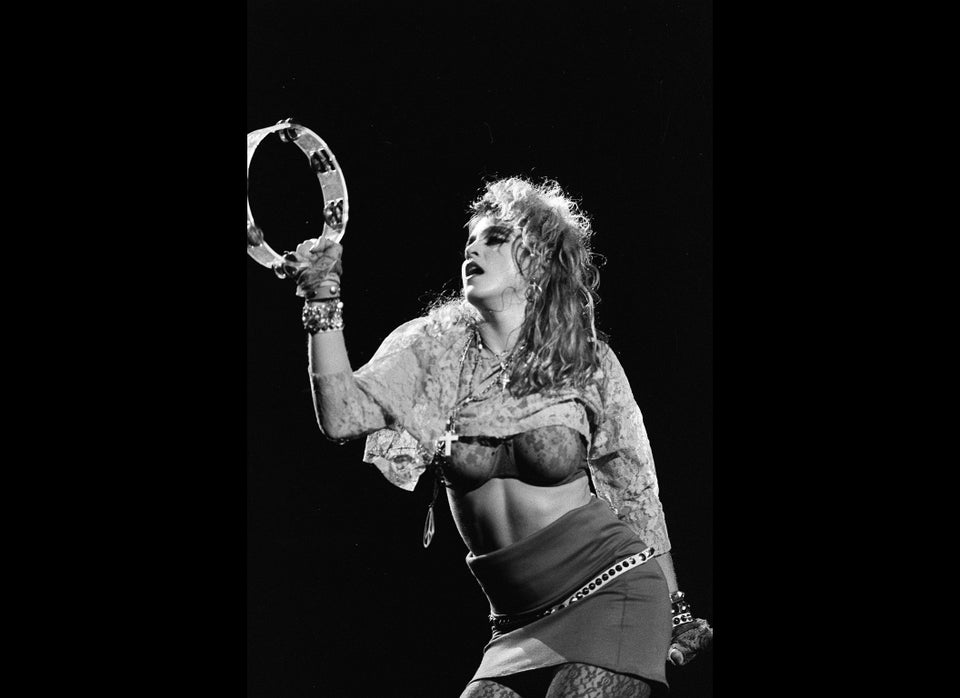 Madonna Through The Years
Popular in the Community