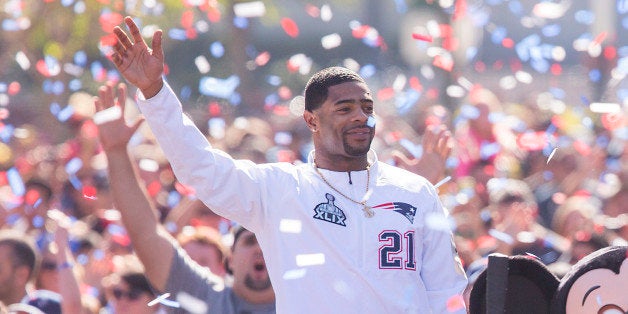 Tom Brady may have secured the title of MVP at the Super Bowl, but the Patriots' star quarterback says it's Malcolm Butler, a 24-year-old undrafted rookie, who clinched the "play of our season" with his last-minute interception that saved the game for New England on Sunday.
In fact, Brady said this week that he wants to give Butler the keys to the truck -- a 2015 Chevy Colorado -- that he received for winning MVP. But just who is Malcolm Butler? His stunning interception transformed him into a hero overnight. His path to glory, however, hasn't at all been obvious or smooth.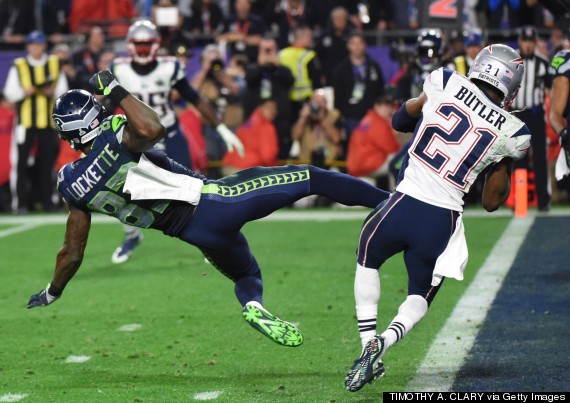 Butler's shining moment. Here, he's seen intercepting a pass intended for Ricardo Lockette (L) of the Seattle Seahawks late in the fourth quarter of Super Bowl XLIX on February 1, 2015.
Leaving football behind him, Butler went on to work at a Popeyes restaurant in Vicksburg.
But Butler desperately missed football.
Butler was eventually invited back to Hinds, and he played there for another year. He then transferred to the University of West Alabama, a Division II school.
"The first thing I want to say is he's a tremendous young man with a tremendous attitude," Will Hall, Butler's coach at West Alabama, told the Washington Post. "Every day he wakes up, every time he runs into somebody he makes their day better. He's just one of those people."
At West Alabama, Butler excelled on the field, becoming "one of the best cornerbacks in the Gulf Coast Conference," according to the Providence Journal.
It was enough to get noticed by the Patriots, who signed him in May last year as an undrafted free agent. And the rest, as they say, is history.
Butler told the Providence Journal that he credits perseverance and hard work as the keys to his success.
"You've just got to take advantage of the great things when they come. It's been a long road to get here. Some ups, some downs, but I never gave up. I kept pushing and kept believing. I always believed that I could play in this league. It's just confidence, faith and hard work," he said.
Related
Before You Go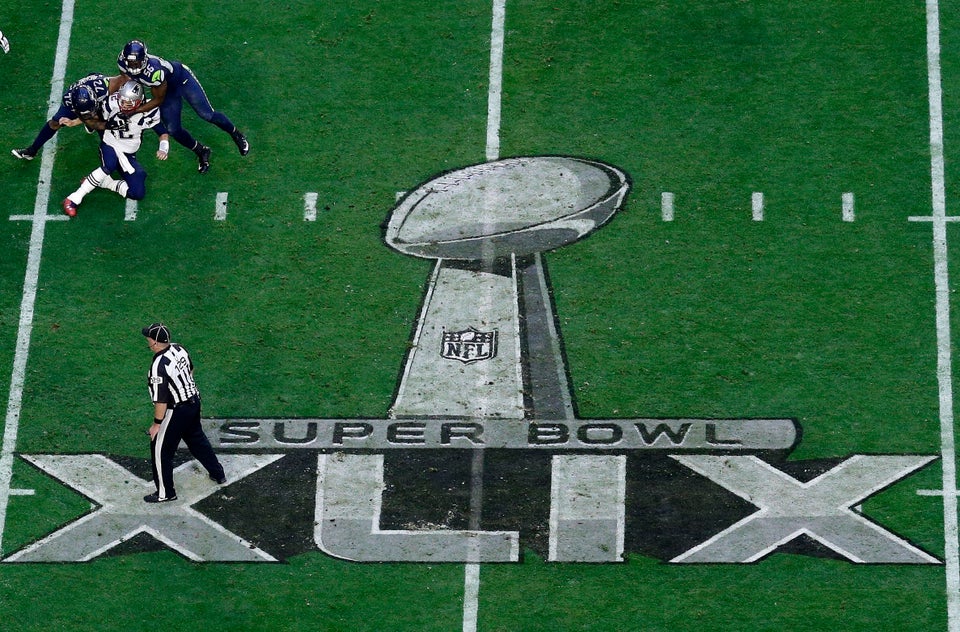 Super Bowl 49: New England Patriots Take On Seattle Seahawks
Popular in the Community