While state and government officials have intentionally done nothing to stop, divert or obstruct the lava flow (citing the potential risks and cultural sensitivities), some homeowners are trying anything they can to save their homes from fiery destruction.
Lee, however, has decided he'll do anything he can to save his family's home.
While the flow has stalled in the past week, geologists with the Hawaiian Volcano Observatory say it's not because of these efforts.
Still, the lava slowly continues to consume anything in its path. Five days after the garden hose video was posted, another video was posted, showing that a portion of the property where the water was sprayed had succumbed to the lava:
BEFORE: Still of garden-hosed area from video published on Oct. 31, 2014.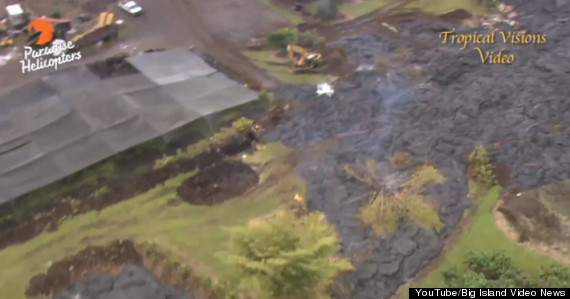 AFTER: Same area filmed on Nov. 4, 2014.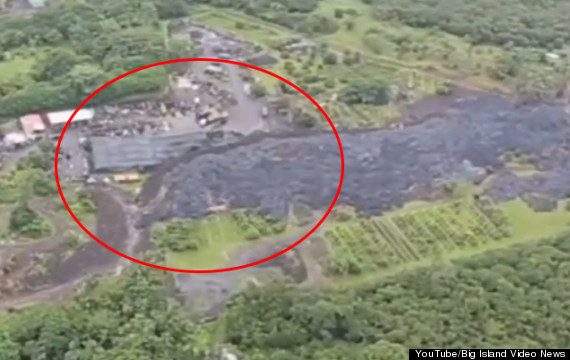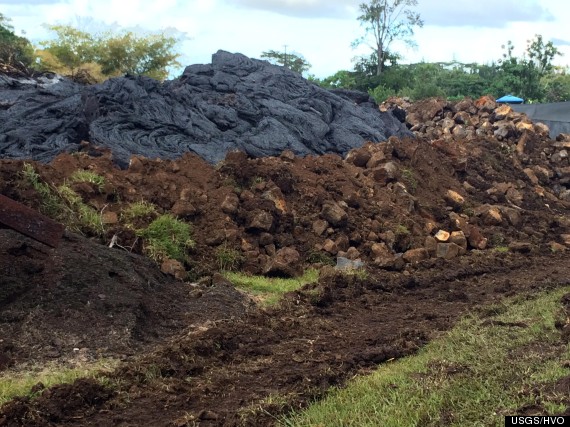 The flow "came into contacted and inflated against" the artificial berm, inflating to a level much higher than that of the berm.
REAL LIFE. REAL NEWS. REAL VOICES.
Help us tell more of the stories that matter from voices that too often remain unheard.