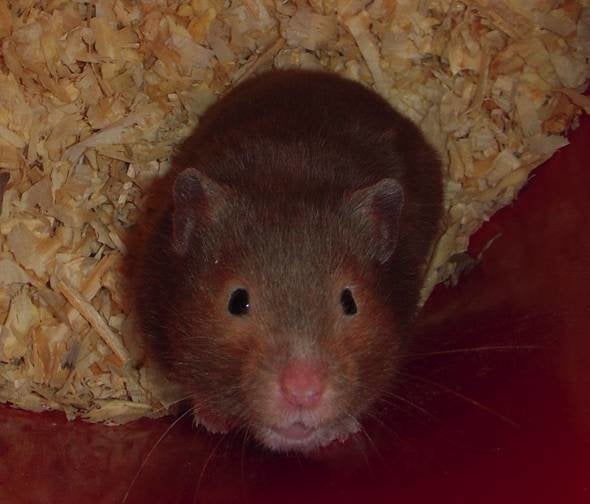 (AOL Real Estate) He bought just two of the furry critters. A year and a half later there were more than 90 of them, living in fishbowls and Tupperware containers, and causing him to starve himself to feed them.
Until he surrendered the hairy rodents, the man reportedly had managed to provide them with good care. Aside from a few minor abrasions -- the result of crowded living conditions, Keiley said -- all of the hamsters were found to be in good health during triage by the MSPCA. In fact, the man, who is on welfare, was so committed to caring for his hamsters that he began to go hungry, spending what little money he had on their food instead of his, Keiley said. He explained that the man's commitment to his hamsters' health distinguishes him from most pet hoarders -- who usually allow their pets' health to deteriorate -- and calls into question whether or not he actually deserves the designation.
The man sacrificed much of his apartment for them, too, storing the animals in an increasingly makeshift array of shelters including aquariums, fish bowls, buckets, Tupperware and a 10-gallon litter box. After realizing his situation was not sustainable, Keiley said, the man contacted the MSPCA, whose staff was stunned to hear the man say he wanted to surrender about 80 of the rodents.
Keiley says he and his staff are "glad that he came in and voluntarily addressed the issue." He also applauds the man's willingness to give up every last one of the pets, explaining that holding onto even a few can present a serious risk of relapsing into hoarding behavior.
Curbing Pet Hoarding Is No Easy Task
The man's situation sheds light on the legal difficulties of pet hoarding. Sometimes town governments determine the maximum number of pets a resident may own, while other times they don't, said MSPCA director of advocacy Kara Holmquist. And even if town leaders set such statutes, they typically only apply to dogs, and "it's often hard to come up with an absolute number over which a person is a responsible pet owner." Different owners are capable of owning different amounts of pets, she said.
What's more, the people who amass pets are often "loners," Keiley added. The problem can go unnoticed even if a person's lease prohibits, or stipulates limits, on pets, he said. To further complicate the issue, tenants are frequently reluctant to report their neighbors if they suspect a problem.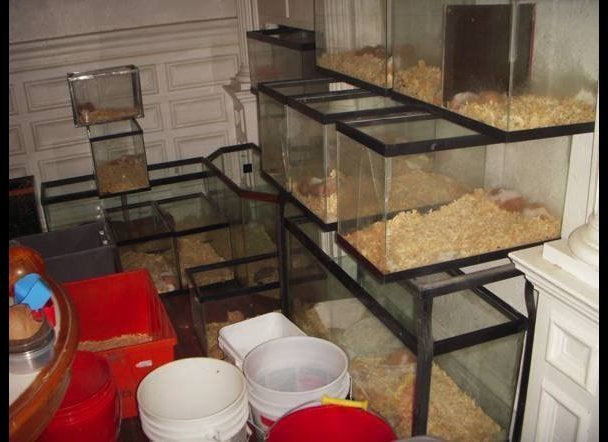 94 Hamsters
More from AOL Real Estate:
Support HuffPost
The Stakes Have Never Been Higher
Related
Popular in the Community