Marc Bouwer is a cutting edge designer whose gorgeous clothes have been worn by some of the biggest stars on earth. He has dressed Angelina Jolie, Beyonce, Sarah Jessica Parker, Charlize Theron, Sandra Bullock and Jennifer Lopez, to name a few. Last year I came across his virtual fashion show online, and was blown away by the designs. You can read about that here and see the show.
I caught up with Marc recently and he gave me this exclusive interview about his latest project. Marc will be the first designer to show his collection filmed in 3D during fashion week. It stars the beautiful Selita Ebanks and is bound to ignite the world of fashion in a whole new way.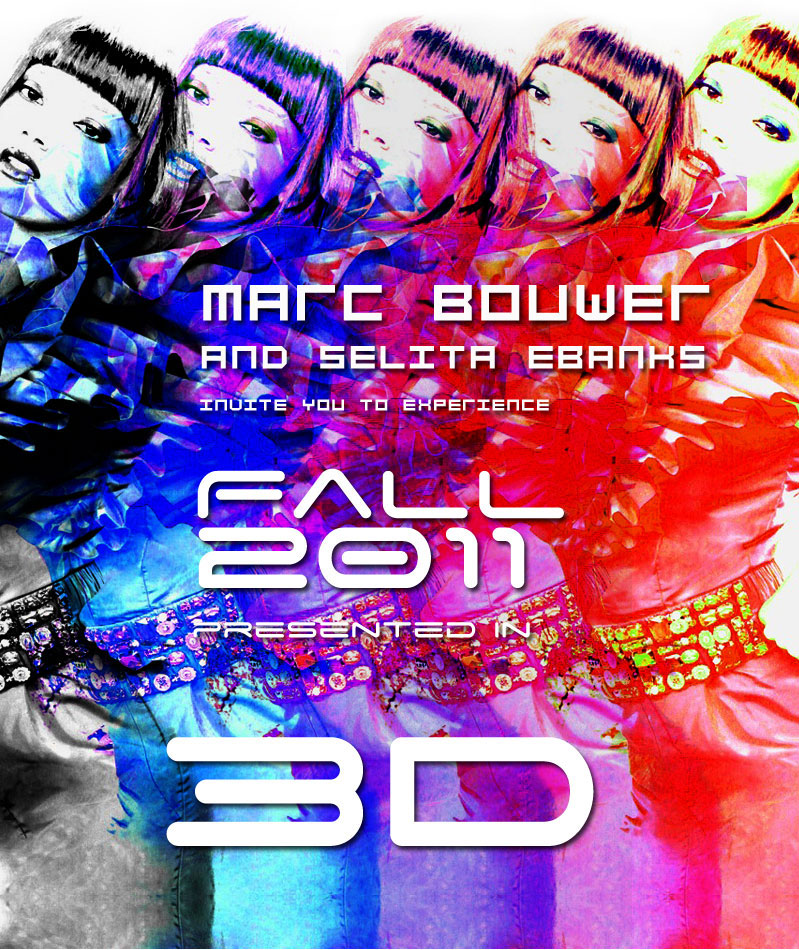 The Exclusive Invite
Q. What gave you the idea to do a 3D fashion show?
A. I have tried to incorporate the latest technology in the way I show my collections. I was the first American designer to show virtually. That show, of my Fall 2010 collection, aired live during fashion week and was slotted in as a regular show. It gave everyone who had Internet access a front row seat. This meant my collection gained immediate access to major fashion journalists, buyers, etc.
I also embraced Facebook and Twitter as major tools in getting my message to the masses.
3D to me is obviously the next huge thing in viewing technology so I raced to be the first to show a collection in this mode. Bravo Media approached me to be involved in this project and convinced me that they could pull it off. They have a very talented team of young CGI artists led by Om Bomani Ayinde who co-directed the film with me.
Q. You are always on the cutting edge of fashion. Do you see this taking off and being the next big thing?
A. I think soon we will view almost everything in 3D: TV, films, magazines, billboards, the Internet etc. Already almost every eyeglass manufacturer has, or is about to release, a version of 3D glasses so without doubt this is the next big thing!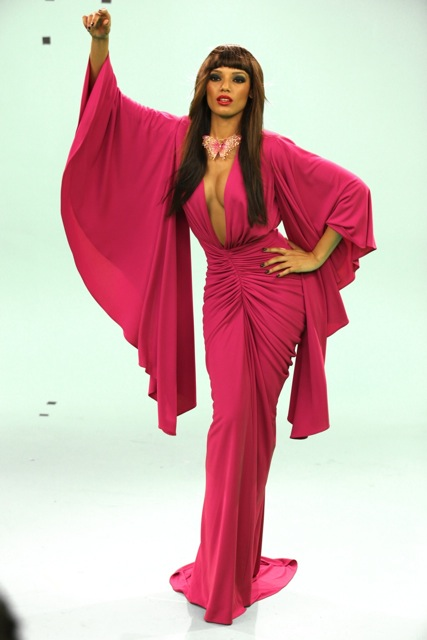 Selita on the Set
Q. Selita is stunning. How did you choose her?
A. I chose Selita as the star of this film because not only is she gorgeous, with killer curves, but she is also a humanitarian. Her charity "Shine on Sierra Leone" is her passion in life. They work to make a better world for women and children in that civil war devastated country. I love that she is concerned about the welfare of children, and others, and is trying to make a better life for them.
I myself am devoted to the well being of animals that are terribly abused by the fashion, beauty and food industry. I am also concerned and involved in protecting the rights of gay people and helping to find a cure for HIV.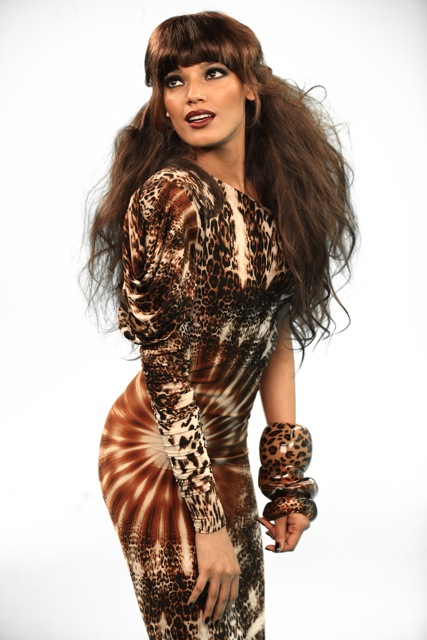 Selita Ebanks
Q. What special challenges have arisen with this project?
A. Taking on this project has been a mammoth undertaking as well as a learning experience for me and my team! The whole fashion sequence had to be shot entirely on green screen well in advance of when we normally shoot due to the complex nature of 3D. For the actor, or model, there is no landscape or props to interact with so it is a challenge for them to react and perform accordingly! I was very impressed by the amazing performance Selita gives in this film!
There are also a few different ways to view 3D... like polarized lenses or shutter glasses etc... all with their own special needs and complications. There are not many 3D projectors and screens in the world and there are various types of them and it is very expensive and tough to secure one!
Q. Tell us about the music.
A. The soundtrack is a song called "Hey You" from a dear friend of mine, and probably my most favorite female singer in the world, Angela McCluskey! When I knew I was going to move forward with this film I asked her if I could use this piece as the soundtrack. She thankfully said yes! I then started to create the collection with this song as an inspiration, along with fashion moments from some of my favorite movies as a reference.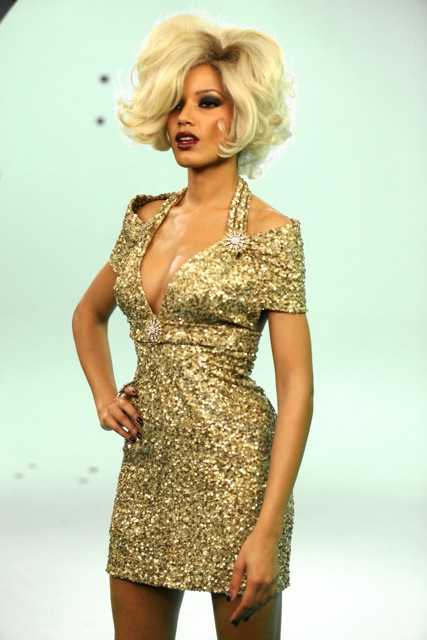 Selita in Marc Bouwer
Q. What has the response to the idea been like so far among the fashion crowd?
A. We will present this film (God willing!) on February 13 at the Soho House in NYC during fashion week. The film is about 5 minutes long and we will show it repeatedly from 9 to 11 pm that night to approx. 50 people at a time! The invitations have just gone out and already we have a huge response! Now all we have to do is finish editing color correcting and rendering!

Q. Do you think this is a good way to showcase your designs, or do you think people want to see the clothes in person?
A. Showing a collection in 3D is the closest thing to being up close to the real thing, which is a privilege that very few people get to experience. Through 3D one can experience the textures and intricacies of the embroideries, draping, beading and construction of the clothes. I think this is a very exciting way to view a collection as this technology is about to be fully embraced by the world!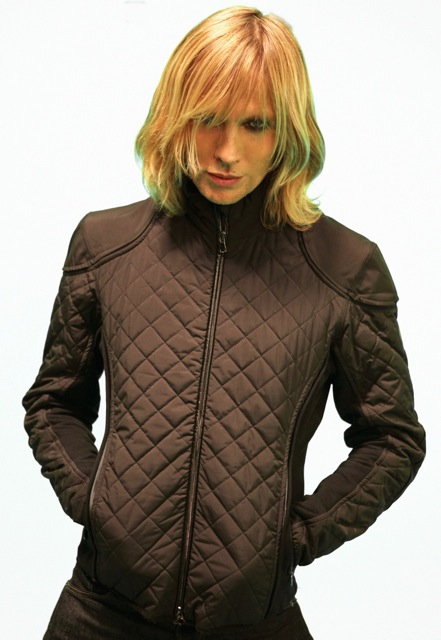 Marc Bouwer

For more information about what Marc is up to you can find it here.
All images courtesy of Marc Bouwer