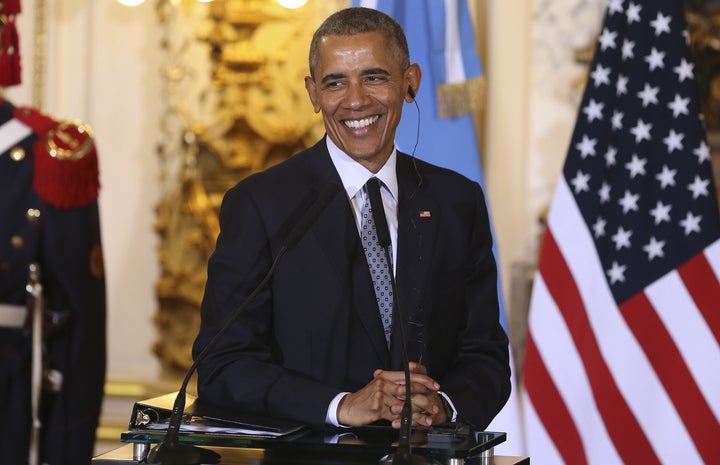 The American economy continues its march upward. 
The monthly jobs report released Friday by the Bureau of Labor Statistics showed that the economy created 215,000 jobs in March, slightly higher than the 205,000 expected. The unemployment rate ticked up to 5 percent from 4.9 percent. U.S. job growth has continued for a record 73 months in a row.
Some Wall Street analysts fear the U.S. economy might be slowing down, largely because of the volatility of financial markets since the beginning of 2016. But the past few jobs reports simply don't back up that fear.
Here are the four major takeaways from this report: 
That increase in the unemployment rate is actually a good thing: The unemployment rate moved up slightly this month, largely because of an increase in what's called the labor force participation rate. People are only considered unemployed if they are actively looking for a job. If they aren't looking, they aren't considered to be part of the labor force. So, when more people who have been out of work for a long time start looking for jobs, they re-enter the labor force. Because it often takes a little while to find a position, they push the unemployment rate up temporarily. But in the long term, it can be a healthy sign for the economy. 
Wages are up a bit: Average hourly earnings for private, non-farm employees increased by 7 cents in March, to $25.43. Wages are up 2.3 percent year-over-year. Wage growth is usually a huge part of an economic recovery, but has been largely missing in the past few years. Even as the economy has added jobs for 73 months, which would suggest employers might be finding it harder to attract qualified candidates and therefore need to offer slightly more money, wages just haven't outpaced inflation by much. Last month, wages fell by 2 cents. The data month-to-month can be noisy, so it's hard to draw a conclusion from any one month's number. However, March's increase is a good sign. 
The black unemployment rate is more than twice the white unemployment rate: The former is 9 percent. The latter is 4.3 percent. As good as this jobs report was, there's still a racial divide in the American economy. This isn't a new trend, but it's important to remember it's not going to go away on its own, either.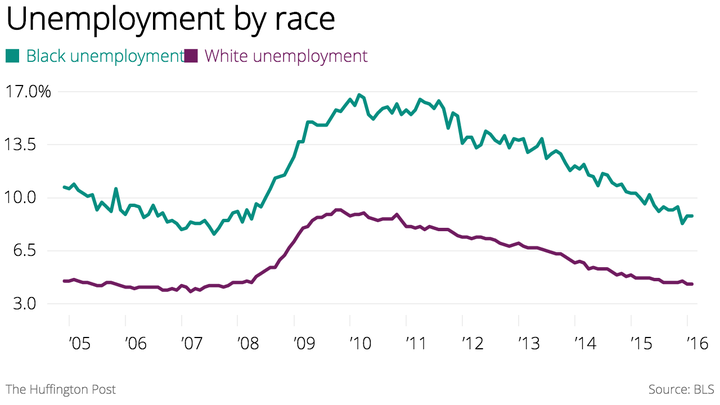 Jobs are growing in places where machines can't (yet!) do the work: America's growing industries are construction, health care and retail. Those three industries have added 301,000, 503,000 and 378,000 jobs, respectively, over the past year. While retail jobs generally don't pay that well, construction and health care positions do. The losers are mining (-12,000 jobs in March) and manufacturing (-29,000 jobs in March). We live in a service economy now. 
REAL LIFE. REAL NEWS. REAL VOICES.
Help us tell more of the stories that matter from voices that too often remain unheard.