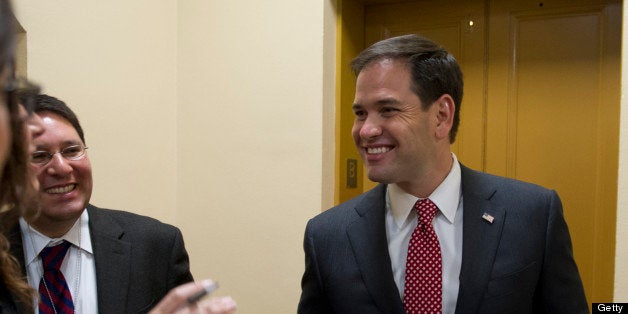 WASHINGTON -- Sen. Marco Rubio's chances among the conservatives in Iowa's 2016 presidential caucuses won't be doomed by his vote for the Senate immigration bill, Sen. Chuck Grassley (R-Iowa) predicted Thursday.
Grassley, who voted against the bill Thursday, made that assertion after explaining that while immigration is important to Iowans, it's not exactly tops on their list of worries.
"I go to every county every year," he said, noting that he's done 73 so far this year. "[Immigration] comes up, but in an hour and 15-minute town meeting, you maybe spend 10 minutes on it or something like that. It doesn't dominate the whole meeting."
When asked how Rubio might fare after backing the bill, which is unpopular with conservative voters in the Hawkeye State, Grassley said it was hard to predict "three years ahead of time."
"It may influence some people right now. But right now is not 2016," Grassley said. "I think people then are going to be looking at how can we win the White House. That's going to be the most important thing."
If Grassley can say that, maybe the rising star from Florida won't pay the price that some have predicted.
Before You Go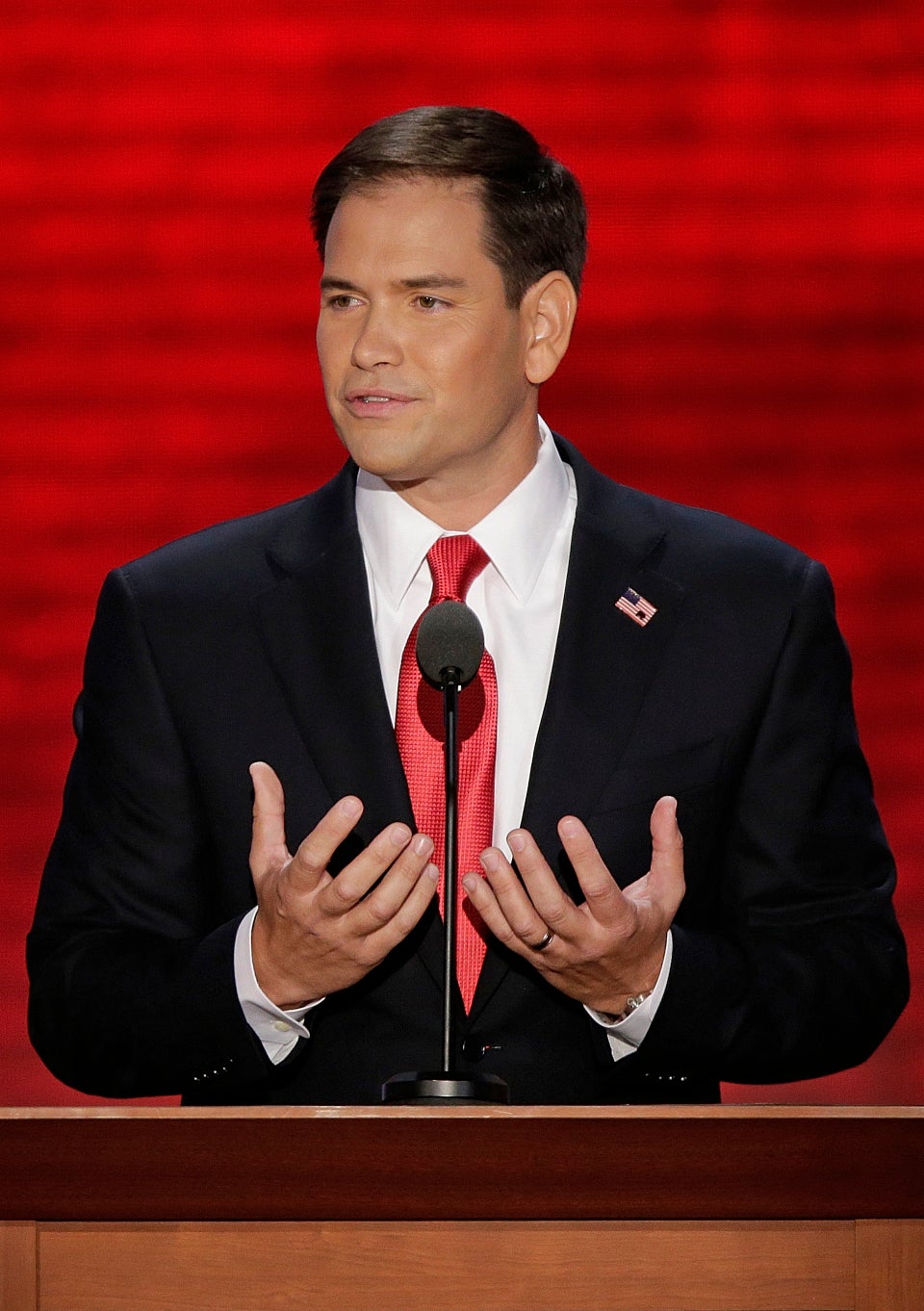 Sen. Marco Rubio
Popular in the Community