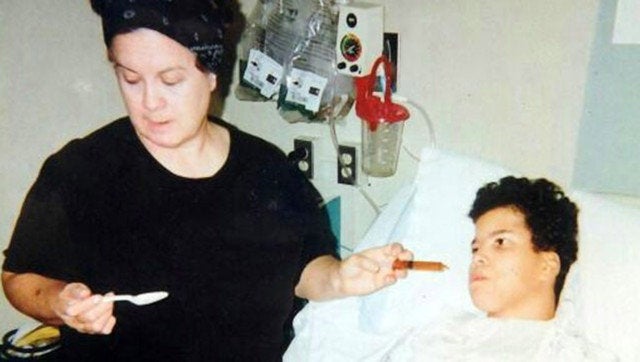 As the Associated Press noted in a September report, federal investigators -- after visiting a half dozen large nursing homes across the state of Florida -- found "numerous children who didn't need to be there and would benefit from moving home with their families or other community settings."
However, as the story of Marie Freyre makes headlines across the country this week, a shocking picture of forced institutionalization and "callous bureaucracy" at the expense of a child's welfare has put this into serious question, the newspaper notes.
On April 27, 2011, 14-year-old Marie died after going into cardiac arrest in a nursing home in Miami -- five hours away from her mother and her Tampa home.
Just 12 hours before her death, the child, who had cerebral palsy and suffered from life-threatening seizures, had been forcefully taken from her mom, Doris Freyre, who had reportedly begged state officials and medical workers to not take Marie away from her, ABC reports.
"I started crying because I knew it would be too much for my daughter on that trip," Freyre told the news outlet. "There was no doctor there to receive her, only nurses. They didn't send a report on how to give her food or meds. They didn't give her food or water until late hours of the night. My family has been destroyed."
According to the Miami Herald, which has heavily reported on Marie's story, Freyre -- after what has been described as a "bungled" and inadequate investigation -- had been deemed unfit to take care of Marie by Florida child welfare officials in March 2011.
However, as the newspaper notes, Freyre, who has six herniated discs and carpal tunnel syndrome in both her wrists, had by then dedicated 14 years of her life to care for her "profoundly disabled" daughter.
Freyre had not only learned how to communicate with her child (who could not speak), but she also knew how to keep her hydrated, medicated and healthy. Records obtained by the Herald show that the girl, in the few years leading up to her death, had not suffered a single seizure.
Regardless, Marie was taken from her mother and placed in a Tampa hospital under the care of the state. On March 30, a Hillsborough Circuit judge overlooked her case.
During the hearing, Judge Vivian Corvo signed an order that Marie be returned to her mother immediately. She determined Freyre to be a dedicated and capable caregiver, but said that she would benefit from having more help around the house.
Corvo went on to say that Freyre should be given access to around-the-clock, in-home nursing care and directed child welfare administrators to help the mother get the help she needed for Marie. But as ABC News notes, state health care officials "refused to pay for the in-home care, even though it cost less than institutionalizing her. Other agencies and healthcare officials either didn't communicate with each other or ignored the court."
The girl ended up staying in Tampa General Hospital for 29 days. Peter Brudny, Freyre's lawyer, told The Huffington Post that in that time, the girl was not only given insufficient care and barred from going outdoors, she also lost 30 percent of her body weight from malnourishment.
Finally, at the end of April, ignoring Corvo's court order, child welfare workers authorized the transportation of Marie to a Miami nursing home.
According to Brudny, a medical malpractice attorney who has been working on Freyre's case since Marie's death, the girl was not only unaccompanied on her way to the nursing home, but she was also not given food, water or medication during the five-hour ride there.
"Marie had two dislocated hips so she couldn't lie prone without enduring considerable pain," Brudny told HuffPost. "She also needed to take two types of seizure medication three times a day." Without the medication, the lawyer said, doctors had warned that Marie was at risk of death.
Still, not only was Marie strapped down in the ambulance, Brudny told HuffPost that the child was ultimately deprived of her medication for more than half a day. As the Miami Herald notes, the girl reportedly arrived at the nursing home "screaming" on the afternoon of the 26th.
About 12 hours later, Marie died of a heart attack.
After Marie's sudden passing, both the Tampa hospital and the Miami nursing home (then called the Florida Club Care Center and now renamed Golden Glades Nursing and Rehabilitation Center) were investigated.
"We did find immediate jeopardy at both facilities," said Shelisha Coleman, spokeswoman for Florida's Agency for Health Care Administration, according to ABC News. "Findings of immediate jeopardy carry the highest penalty under the federal survey program."
Tampa General was reportedly cited for "discharge planning" and fined $5,000; while Florida Club was cited "with 84 pages of violations including neglect, pharmaceutical services and 'responsibilities of the medical director,'" ABC News reports.
Civil rights lawyers are asking the state to allow a federal judge to oversee Florida's Medicaid program, which insures needy and disabled people. It pays as much as $506 a day to put a child like Marie in a nursing home, but refuses to cover lesser or similar amounts for in-home care.
However, last Friday, state health regulators reportedly wrote their final letter to the Justice Department in response to a deadline. The state, they wrote, "is not in violation of any federal law" and cannot "agree to the demand...that a federal court take over the management of Florida's Medicaid service-delivery system."
On his part, Brudny said he is working on a federal lawsuit on behalf of Freyre alleging that the Department of Children and Families, as well as the other agencies involved in the care of Marie, violated the mother's civil rights.
"There was obviously medical negligence here across the board that led to the death of Marie Freyre," Brudny told HuffPost. "But there are civil rights violations here too. This is one of the worst cases I have ever seen."
Even if Marie had survived, Brudny added, there's a chance that since Freyre was not fully informed of her options and could not have afforded proper legal representation, the child could "have been warehoused in Miami for months... maybe even forever."
"This would've been another child wrongfully put in a nursing home instead of brought home to her loving family, simply because Medicaid wasn't paying enough," Brudny said. "People don't realize how much power the government has to take away kids with disabilities [from their families]."
What Florida needs, Brudny asserts, is an interdisciplinary office that will oversee cases like Marie's, putting families -- instead of profits -- first.
As for Freyre, she says that she just wants answers.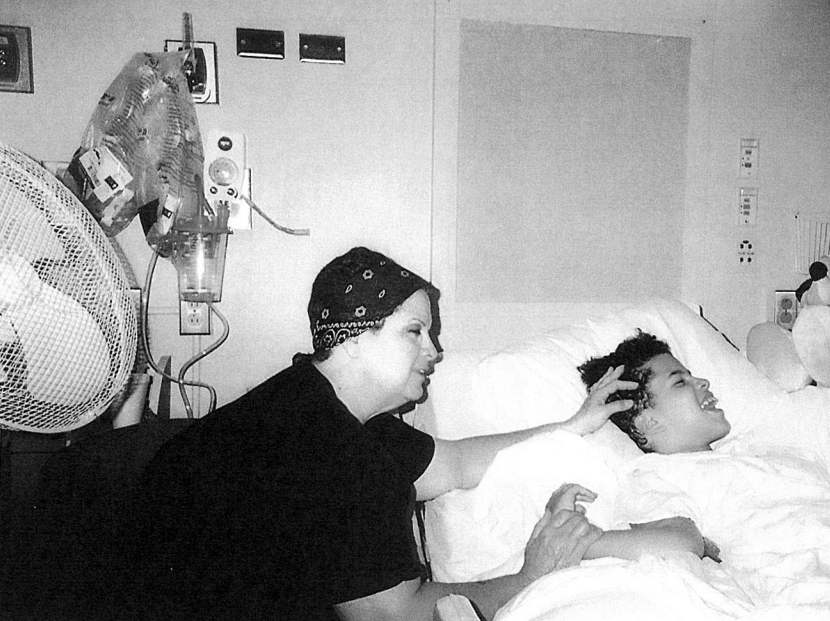 Marie Freyre
Popular in the Community