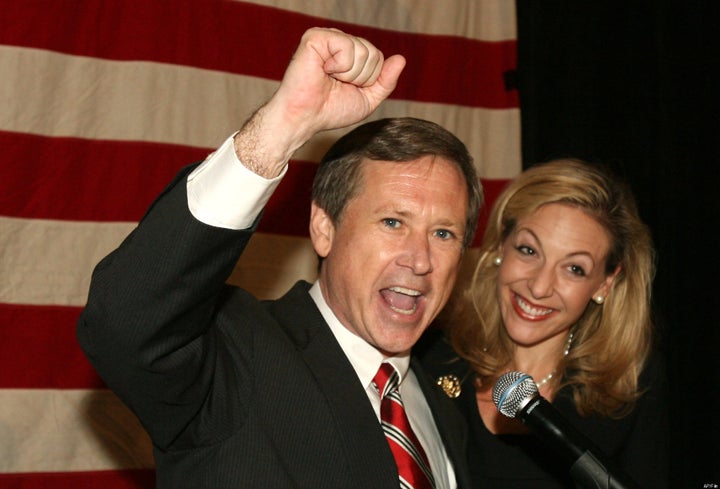 In an early-August interview with Chicago Magazine's Carol Felsenthal, Vertolli called top Kirk consultant Dodie McCracken a "kind of Svengali figure in his life" and said she did not appreciate that Kirk voted "in favor of maintaining a discriminatory policy against gays and lesbians who are serving us in the military" after gaining trust within the gay community.
Vertolli's role is being worked out. Vertolli said Monday that Kirk told her "he wants her to be a close adviser" and "that he trusts and respects my judgment."
Though she told Felsenthal that there was no room for both her and McCracken in Kirk's life, it appears that both will be advising him--possibly in an effort to repair his tattered image:
The Kirk campaign wants to keep McCracken's involvement under the radar. I'm told by several sources she is involved in day-to-day operational and strategic decision making. Kirk campaign spokeswoman Kirsten Kukowski told me McCracken is a consultant who works on campaign "messaging."

...

Vertolli, in her interview with Felsenthal, said on the record what I have been hearing off the record from other frustrated Republicans who want Kirk to win -- that Kirk essentially needs to enlarge his circle of advisers, whether they play a formal or informal role in his campaign.
The news of Vertolli's involvement comes as a new poll shows Kirk trailing Democrat Alexi Giannoulias by two points. While the race is incredibly close, Public Policy Polling reports that "you can't win as a Republican in Illinois without winning over a fair number of Democratic voters and Kirk just isn't doing that right now."
Vertolli told Chicago Magazine that McCracken is to the right of Kirk politically, and that her influence may have hurt his credibility among voters:
"I think she would like to be able to control the direction of Mark's politics in any way that she can, whether it's on his staff or continuing as a consultant," Vertolli said. "Mark is a good soul. Mark went into politics because he knew that he was smart and had a lot of great ideas. One of the things that we share is the value of protecting Israel as an ally. We share human rights values... to protect people who are vulnerable. If you just follow your party under the flag of Democrat or Republican, inevitably, you sell out the very people that you came there to help. When [Dodie McCracken] advocates that he does things ... just to cater to the right wing or to special interest groups, it ultimately hurts Mark because it hurts his credibility."
"I think [McCracken] poorly advised Mark on how to handle that," Vertolli told Felsenthal. "Dodie is the one who controls what is said, how it's said, to whom it's said."
Kirk and Vertolli divorced in 2009, after eight years of marriage. The two remain close.
REAL LIFE. REAL NEWS. REAL VOICES.
Help us tell more of the stories that matter from voices that too often remain unheard.