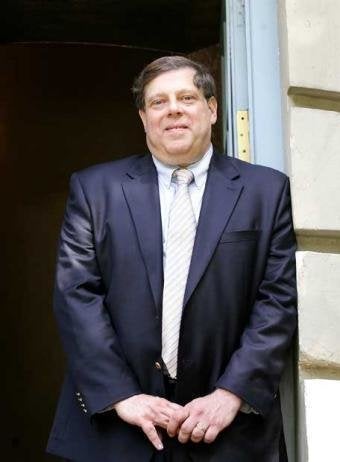 Sen. Hillary Clinton's chief strategist and other surrogates dismissed reports of infighting within the presidential campaign following Saturday night's debate in Manchester New Hampshire.
Earlier in the evening, Time magazine reported that high-ranking donors and advisers were distraught with the New York Democrat's third-place finish in the Iowa caucus. Mark Penn, Clinton's strategic guru, was blamed specifically for the poor performance.
"...Internally," the magazine's reporter Karen Tumulty wrote, "a round of recriminations is being aimed at [Clinton's] chief strategist, Mark Penn, as the representative of everything about her pseudo-incumbent campaign that has been too cautious, too arrogant, too conventional and too clueless as to how much the political landscape has shifted since the last Clinton reign.... Those inside the campaign and outside advisers fault Penn for failing to see the Iowa defeat coming. They say he was assuring Clinton and her allies right up until the caucuses that they would win it. Says one: "He did not predict in any way, shape or form the tidal wave we saw."
Penn, speaking to dozens of tightly packed reporters following the ABC News/Facebook forum at Saint Anslem College, dismissed the account as baseless campaign fodder.
"People always say a lot of things," he said. "We are organized, together, moving campaign and I think you are going to see the results come time this nomination is decided."
The sentiments were echoed by Clinton's Deputy Communications Director Phil Singer, who spoke to a similarly large group of journalists, just feet away.
"I can't [comment on the account]," Singer said, before adding, "I think that our campaign is forging ahead we are moving forward we are making our arguments for why we are in position to best make change happen for the United States."
Rumors of discontent within the Clinton campaign ranks were brewing even before her poor showing in Iowa. Speculation has abound over whether Clinton erred in running a campaign based around her experience rather than change, and in campaign's effort to stress the inevitability of her candidacy.
Recently, discussion has also swirled as to the prudence of having her husband, Bill Clinton, campaigning on her behalf. And indeed, during an appearance in Amherst, New Hampshire, earlier in the day, onlookers expressed mixed sentiments as to whether the former president was a benefit or a burden to his wife's White House ambitions.
REAL LIFE. REAL NEWS. REAL VOICES.
Help us tell more of the stories that matter from voices that too often remain unheard.