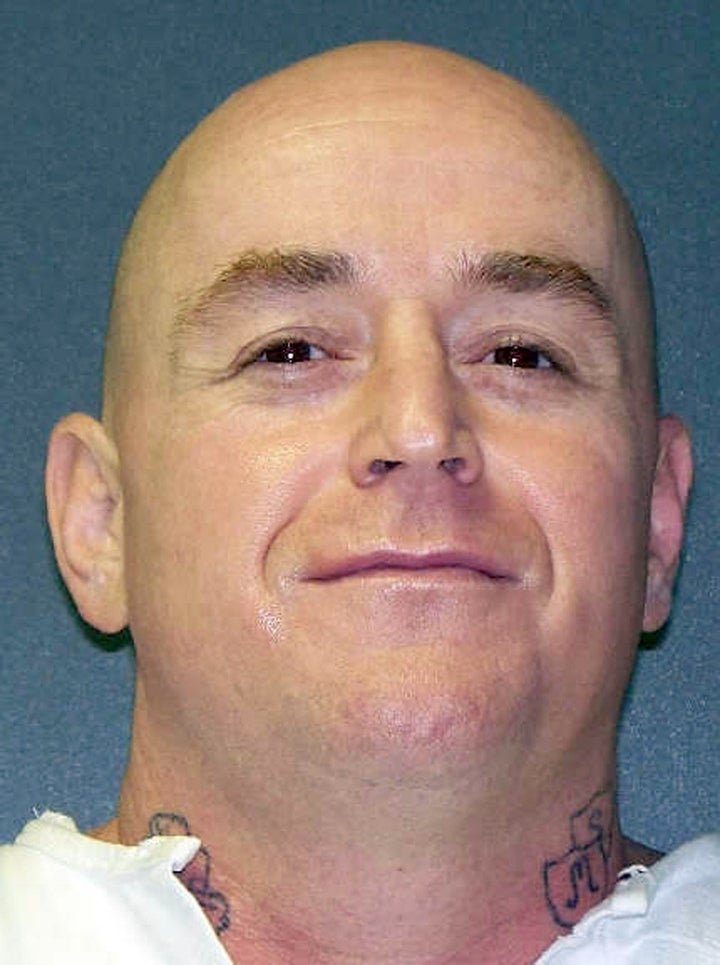 After a lifetime of bitter prejudice that drove him to kill innocent strangers, Mark Stroman died with a message of peace.
Stroman, 41, was executed by the state of Texas on Wednesday night by lethal injection, punishment for a shooting rampage in the aftermath of the 9/11 attacks that left two South Asian convenience store workers dead and another seriously injured.
Before his trial in 2002, Stroman, an avowed white supremacist, dubbed himself the "Arab slayer" and called the shootings "patriotic" retribution for the terror attacks.
But by the time prison authorities at the Texas death chamber in Huntsville strapped Stroman to a gurney and prepared to execute him, he had undergone a remarkable shift in perspective.
"Hate is going on in this world and it has to stop," Stroman said in his final moments. "Hate causes a lifetime of pain."
A key inspiration for Stroman's radically altered point of view was the extraordinary effort made to spare his life by one of his victims: Rais Bhuiyan, a Muslim immigrant from Bangladesh who was shot in the face by Stroman while working as a cashier at a Dallas convenience store. Bhuiyan survived the attack, but was blinded in one eye.
Late last year, after undertaking a pilgrimage to Mecca, Bhuiyan realized that his devout Muslim faith called on him to not only forgive Stroman for the attack, but to attempt to spare him from execution.
After conferring with the families of the other victims, Bhuiyan began an online petition asking Texas authorities to commute Stroman's sentence to life in prison without parole. When that effort went nowhere, he attempted to delay Stroman's execution by arguing that his right as a victim to participate in a reconciliation process with his attacker had been unjustly denied.
In an interview with HuffPost last week, Bhuiyan said that although the he had never met Stroman in person since the attack, the two had exchanged letters and he had recently received a video message from Stroman telling him to continue to spread his message of peace and forgiveness.
"His eyes were full of tears," Bhuiyan said.
Bhuiyan's efforts led to a dramatic legal showdown with the Texas attorney general in state and federal courts this week, but late Wednesday night, a federal judge ruled that Bhuiyan's lawsuit had come too late, removing the final hurdle to the execution.
Stroman was declared dead by Texas prison officials at 8:53 p.m. Wednesday.
In an interview last week with Ilan Ziv, a documentary filmmaker, Stroman said that Bhuiyan's efforts had helped him overcome the rage that had consumed him much of his life. According to court documents, Stroman was the victim of extreme abuse and neglect as a child and became addicted to methamphetamine while in his teens.
"In the free world, I was free but I was locked in a prison inside myself because of the hate I carried in my heart," Stroman said in the interview. "It is due to Rais' message of forgiveness that I am more content now than I have ever been."
In his final words before death, Stroman bid goodbye to his family, and the world.
"I love you, all of you," he said. "Goodnight."
Related
Popular in the Community