While snapping photos at the Ulster County Fair in New York, a woman happened to capture the most romantic moment of any couple's life: their marriage proposal.
But, as a Redditor explained Wednesday, the woman didn't know the couple or how to get the photo to them. Fortunately, the power of the Internet was on her side.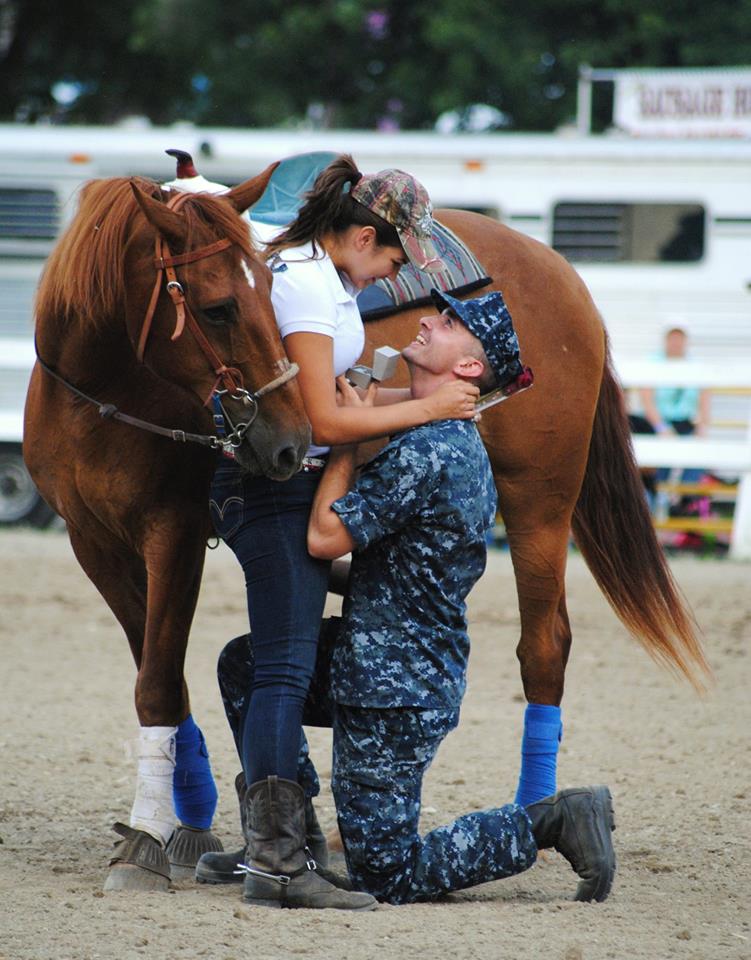 The Redditor explained that the friend's mom is an amateur photographer and took a slew of pictures that day. She then posted the pictures on Facebook. When her friends noticed the proposal picture, they urged her to find the couple.
By the time the post had been on Reddit and Facebook for a few hours, the couple -- who turned out to be Bryan DeVos and Olivia O'Toole -- had already been tracked down and given the photograph.
"She found them," the Redditor wrote in the comments. "She had this pic posted on her Facebook page and it was revealed she didn't get a chance to show them ... After a bunch of positive feedback on Facebook she tracked them down and got them this awesome pic!"
The story gets even sweeter from there.
Bryan tells HuffPost Weddings it was love at first sight for him: "To be honest I knew she was the one from our first kiss," he explained in an email. "It was the start of our relationship together and to be honest, it was the most nerve-racking moment of my life. I knew she was something special, every time we were together the world was just a brighter and more fun-filled place!"
When the time came to propose, Bryan -- who is in the Navy -- knew what he had to do. "The proposal was a surprise, and before anything I had to get permission from her parents, and her father is an Iraq War vet, so asking him was the second hardest moment of my life," he explained. "But after a long talk he gave me consent, and from there on the planning began."
Gotta love happy endings!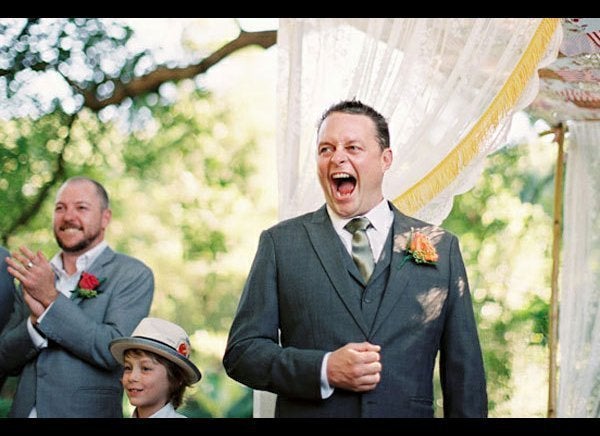 45 Emotional Grooms' Reactions