Catching up with your favorite TV characters is one of life's greatest pleasures, but did you know that some of the faces you love on the small screen are actually hitched offscreen?
Below are 9 television co-stars -- some who play lovers and some who don't -- who got married in real life.
Megan Mullally and Nick Offerman ("Parks & Recreation")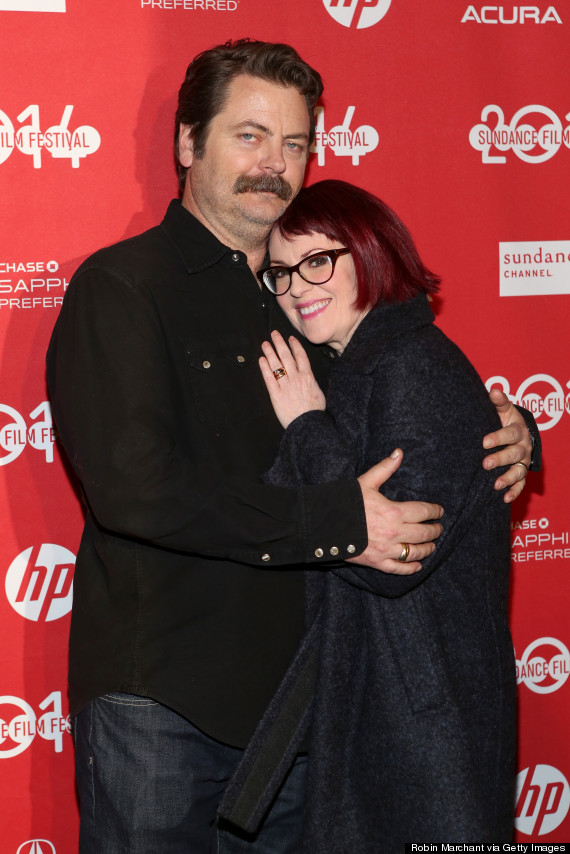 Steve Carell and Nancy Walls ("The Office")
On "The Office," Nancy Walls played Carol Stills, the woman who reluctantly dated and then broke up with Michael Scott (Steve Carell) after he gave her a creepy Christmas card with his head superimposed on her ex-husband's body. In reality, the two got married back in August 1995, long before they played exes on TV.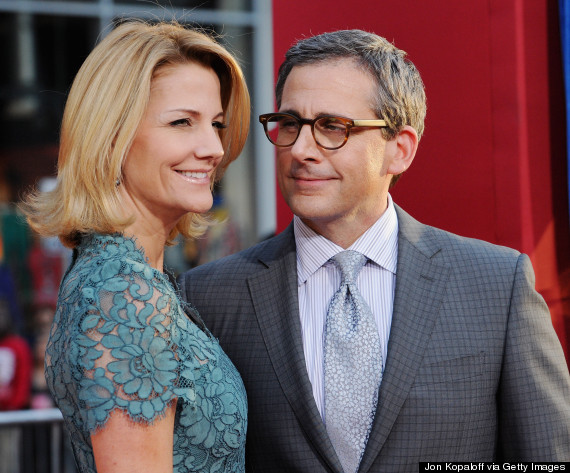 Charlie Day and Mary Elizabeth Ellis ("Always Sunny In Philadelphia")
Poor rat-smashing, spaghetti-bag-eating Charlie Kelly (played by Charlie Day) on "Always Sunny In Philadelphia" is in love with The Waitress (Mary Elizabeth Ellis), who hates him and has sex with everyone he knows instead. The pair actually tied the knot offscreen in March 2006.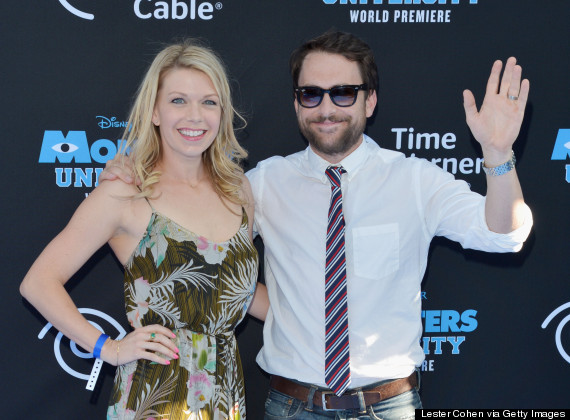 Rob McElhenney and Kaitlin Olson ("Always Sunny In Philadelphia")
Mac and Sweet Dee definitely don't get along on "Always Sunny," but the actors who play them -- Rob McElhenney and Kaitlin Olson -- have been married since September 2008. Yes, that means she stuck with him even during the "fat Mac" stage.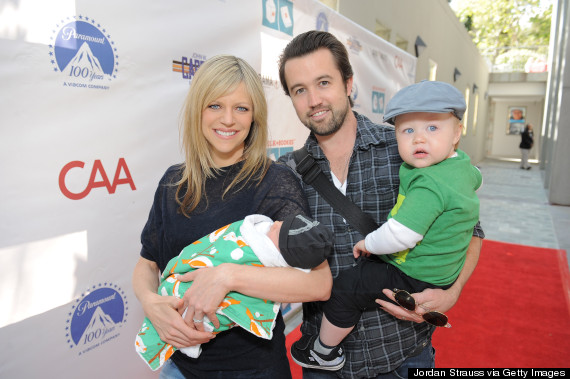 Alyson Hannigan and Alexis Denisof ("Buffy The Vampire Slayer")
Alyson Hannigan played sweet, nerdy Willow (a.k.a Buffy's go-to gal) while Alexis Denisof played a rival watcher named Wesley Wyndham-Pryce, who Buffy and Willow wanted nothing to do with. Offscreen, Hannigan and Denisof fell in love and got hitched in October 2003. John Slattery and Talia Balsam ("Mad Men")
On "Mad Men," Roger Sterling (played by John Slattery) is a notorious womanizer, even while married to Mona (played by Talia Balsam). Of course, he eventually divorced her for a much newer model (oh Roger!). In the real world, the two love birds have been married since 1998 (that is, after Balsam divorced her first husband, George Clooney). Anna Paquin and Stephen Moyer ("True Blood")
Anna Paquin plays precocious and telepathic Sookie Stackhouse who falls in love with brooding vampire Bill Compton, played by Stephen Moyer. While their relationship on the show is complicated (to say the least!), the couple's real-life romance is anything but -- the actors married in 2010 and have two kids together.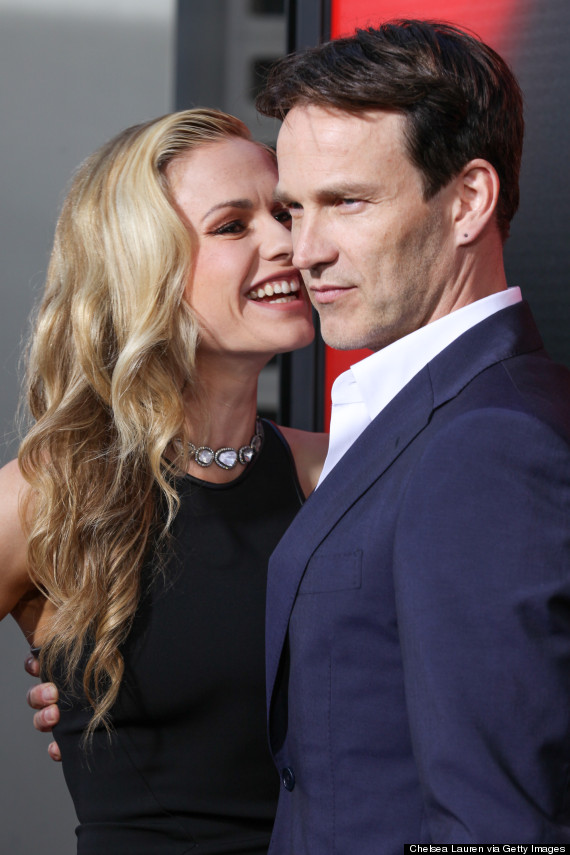 Cobie Smulders and Taran Killam ("How I Met Your Mother")
On "How I Met Your Mother," Cobie Smulders played news anchor Robin Scherbatsky for nine seasons while Taran Killam played Gary Blauman -- the guy known for yelling back at his boss -- for just a handful of episodes. While their story lines didn't really connect, the actors themselves did; they got married in September 2012.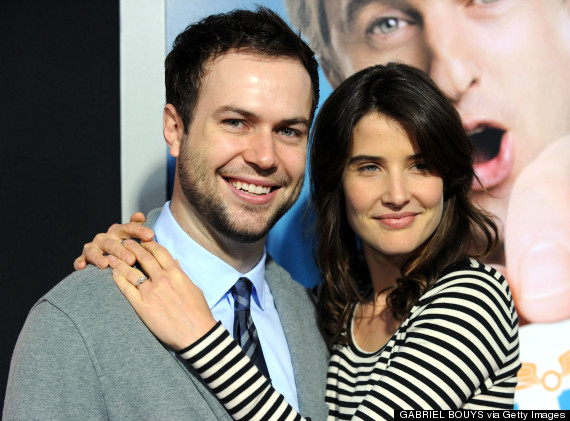 Ginnifer Goodwin and Josh Dallas ("Once Upon A Time")
Ginnifer Goodwin plays Snow White on ABC's "Once Upon A Time" and Josh Dallas plays her Prince Charming. In true fairytale fashion, that love carried over offscreen and the pair tied the knot in April 2014.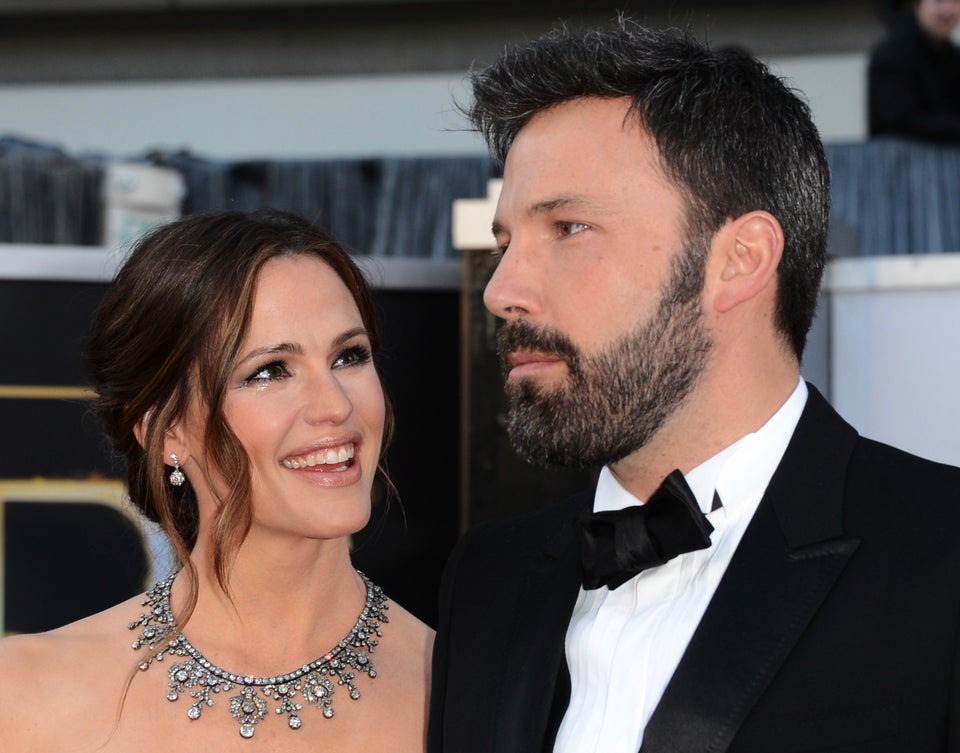 Celebrity Couples From On To Off-Screen